I thought I'd share my humble pulse build with you guys. It's basic and a work in progress but I'd be interested in hearing your thoughts. As an airsofter as well as an Aliens fan I was determined not to add another "wall hanger" to my props collection- I wanted it be usable in the field! What could be more fun than a working Pulse rifle?!
As those who have attempted to use the Snow Wolf Pulse for airsoft will know, it's not really usable out of the box, with it's awkward separate mag bases, and difficult reloading due to the missing second ramp (omitted when they copied the original G&P). Added to that it shoots too hot for UK use so internal mods were the first order of business.
I downgraded the spring, fitted a bearing spring guide and got some shims in case the gears needed shimming
Having test fired it and been disappointed with the slow rate of fire with a 9.6v stick battery, I knew a future LiPo upgrade would be on the cards. As I had the gear box apart I rewired the trigger unit and fitted a Gate nano mosfet to protect the gun from the higher voltages involved.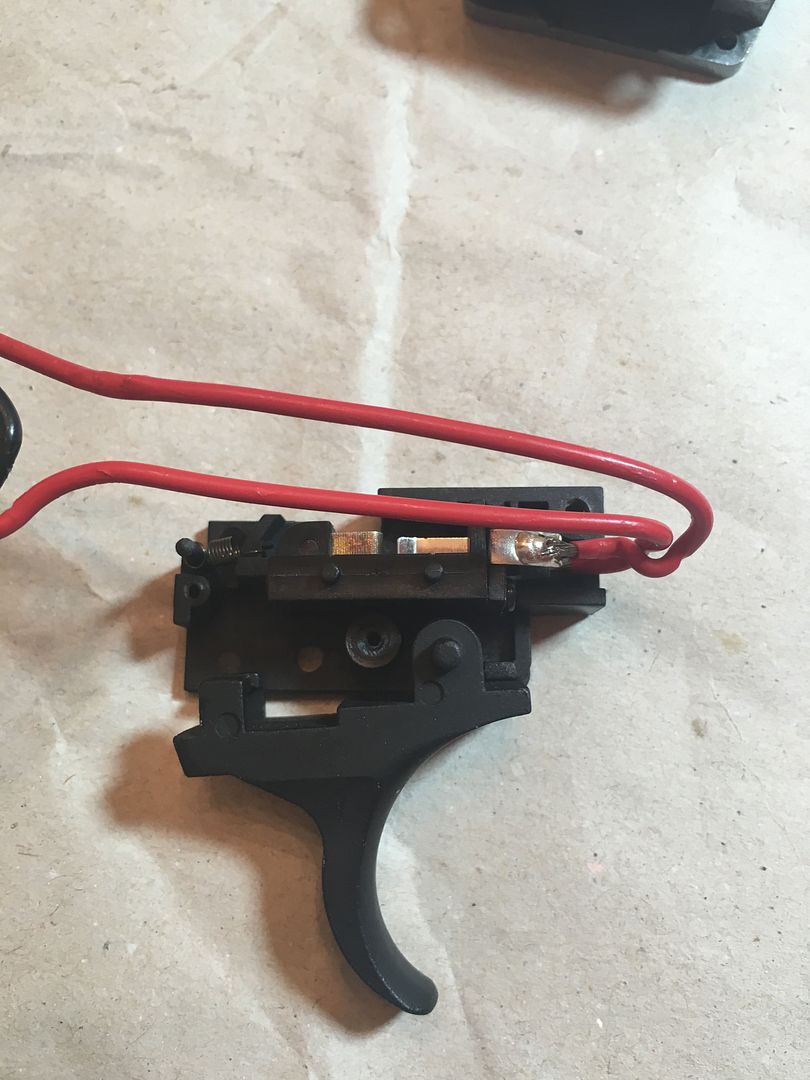 tucked the mosfet up front in the shroud
To help with the reloading I scratch built the other mag ramp out of styrene and added one of nobles mag bases to my Hi-cap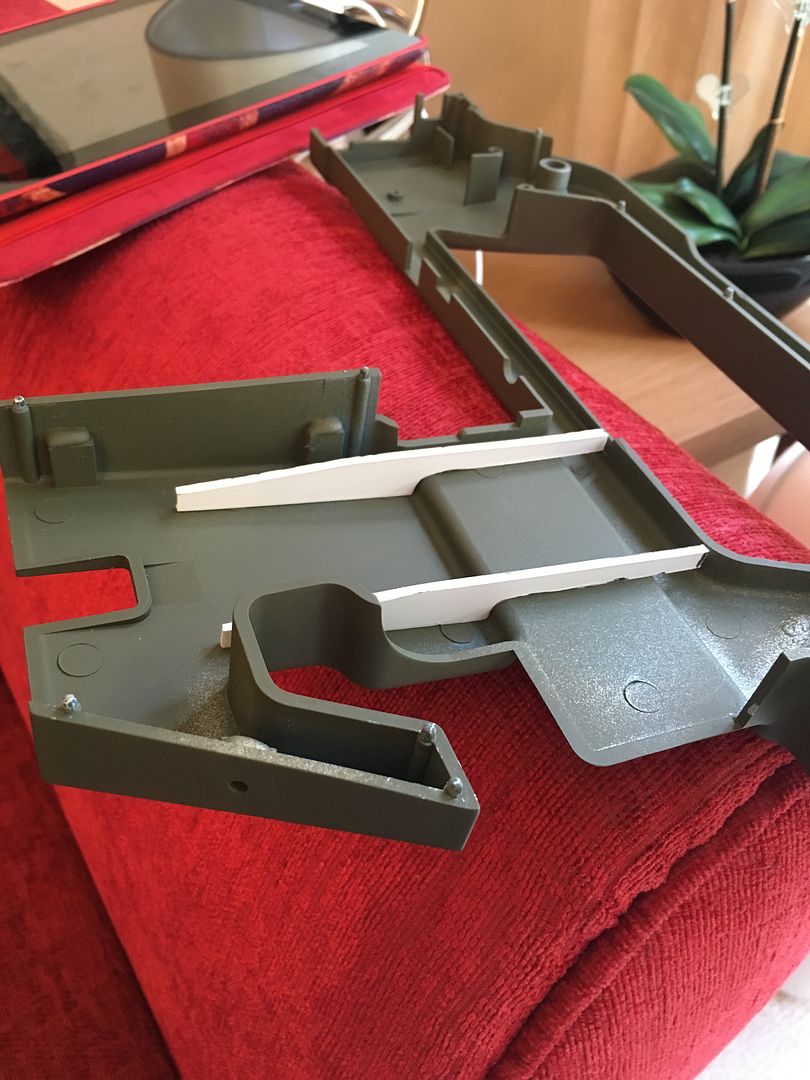 Then time for a respray! I used a silver base coat with krylon matt black and olive over the top so the Pulse weathers nicely in use.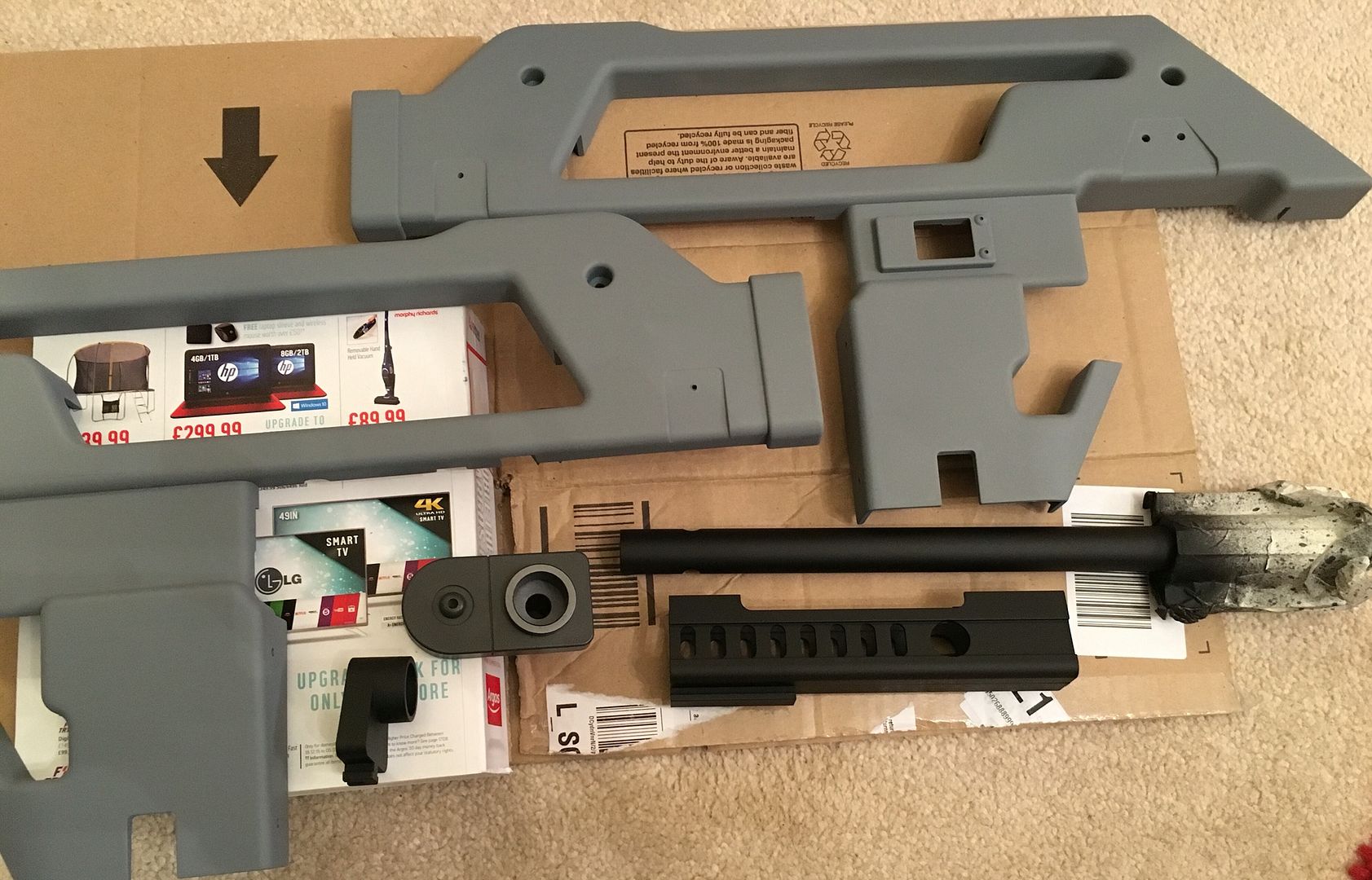 I also tinted the counter window red and polished the dummy shotgun bolt before rebuilding it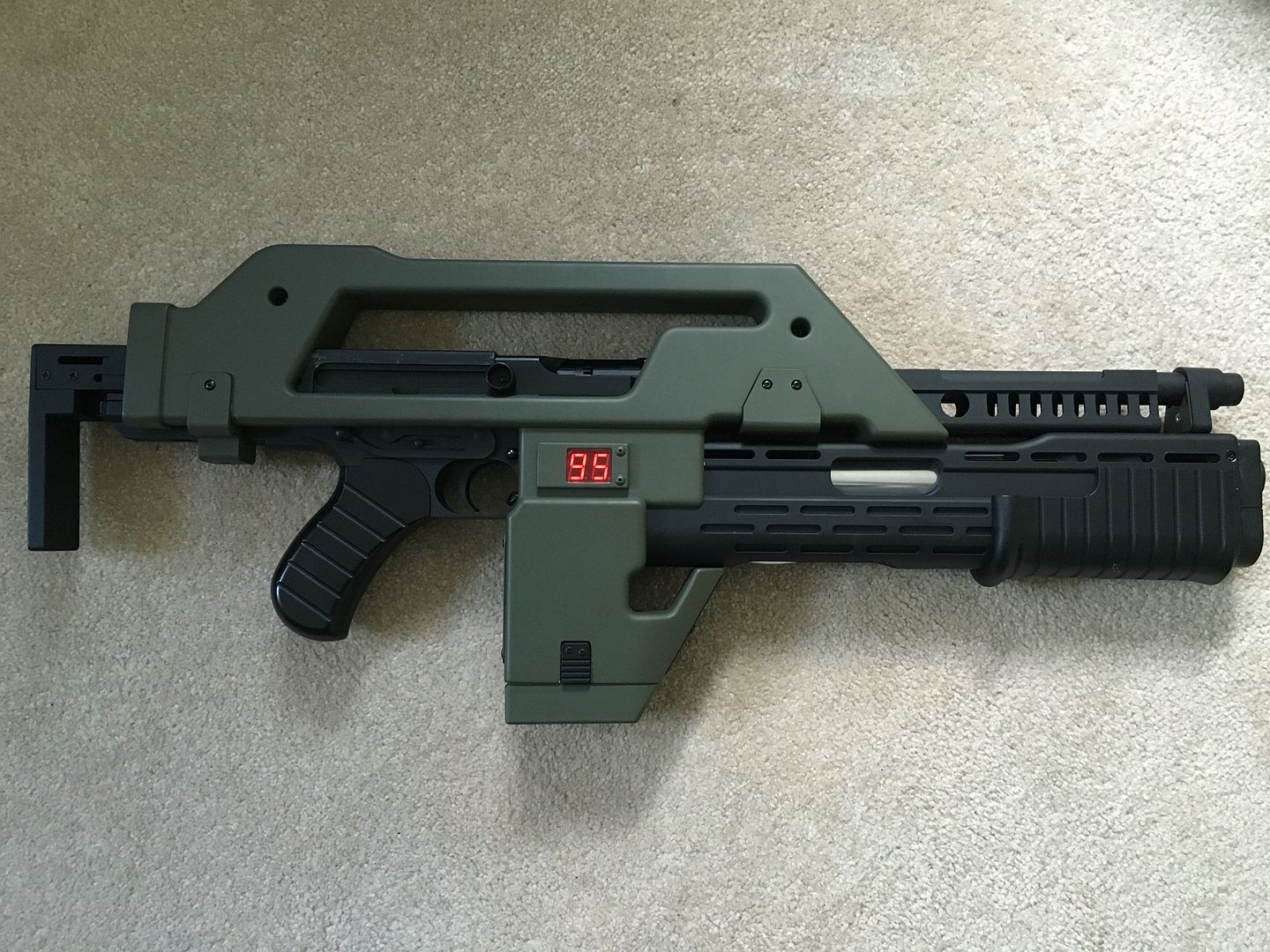 and added a proper grenade!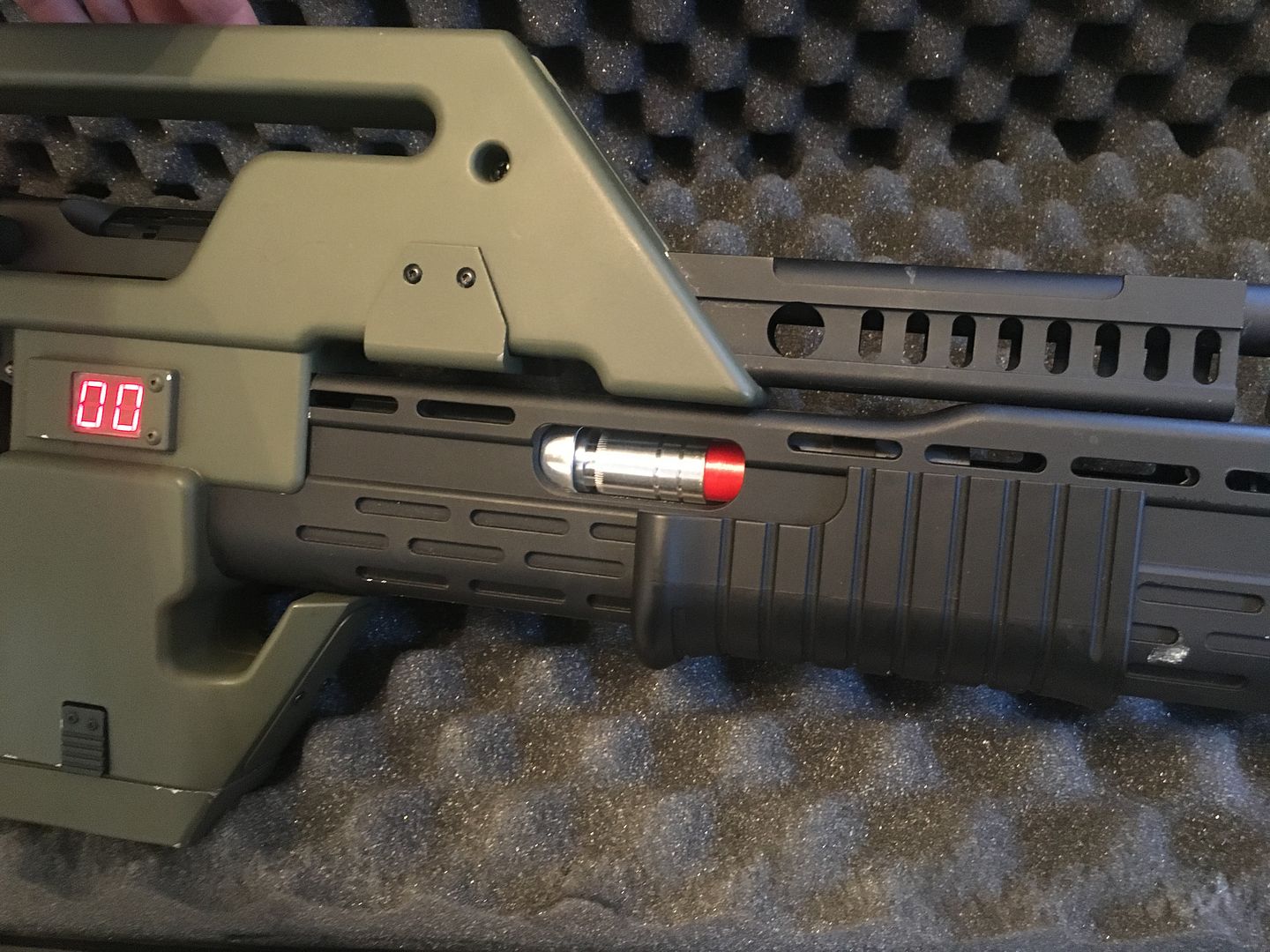 I have further plans in the works to add a working grenade launcher using 27mm mini moscarts for the firepower! Thanks to Noble again for providing the 3d parts to hold the shell and bits for the firing mechanism. I've had to press the Pulse into airsoft service early due to my primary airsoft gun breaking down so these are on hold for now- this is sort of how it will fit.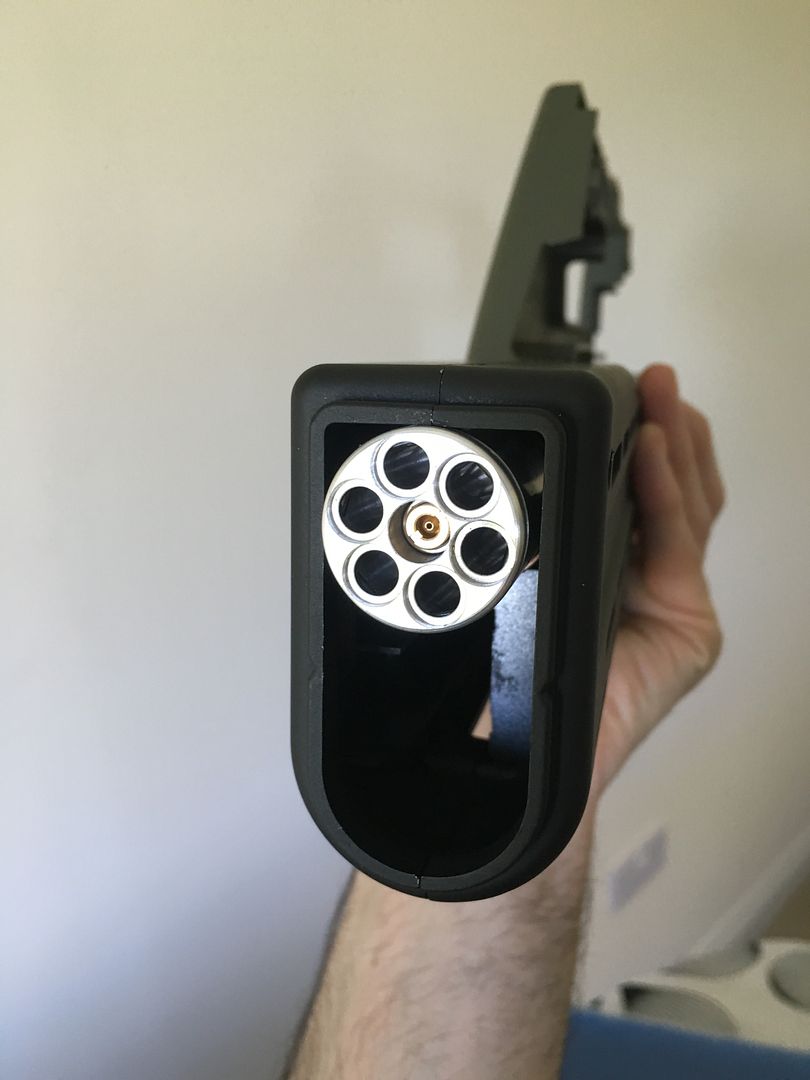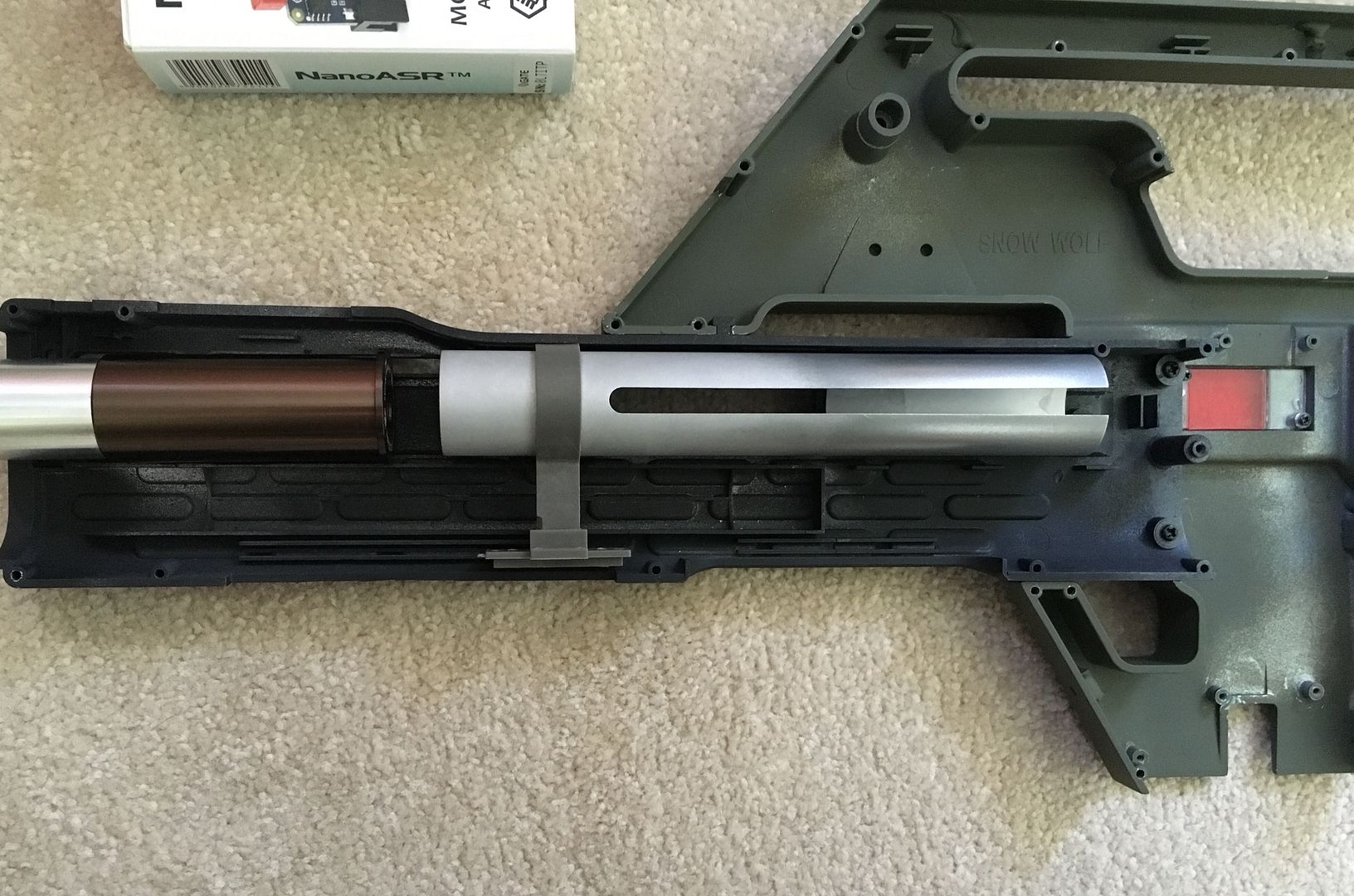 Having used the Pulse for 3 days of skirmishing now the limitations of the gun are becoming clear. Re-loading was a serious PITA under fire, and actually got me killed a few times! Luckily I got hold of a brilliant 3d printed mag ramp to solve this problem from dynofiend which works far better than the stock setup!
Having two hicaps isn't really working for me either; I'm tired of the winding, and it ruins the effect of the counter when you keep on firing when your gun says it's empty- As I've discovered, people WILL notice! A Pulse rifle tends to stand out in a sea of M4 derivatives! (I'm fed up saying "No it's not from Halo" though) I've got hold of some king arms mid caps and chopped them down to fit. They should be an improvement although I've only managed to get 90 rounds in them so far rather than 95 .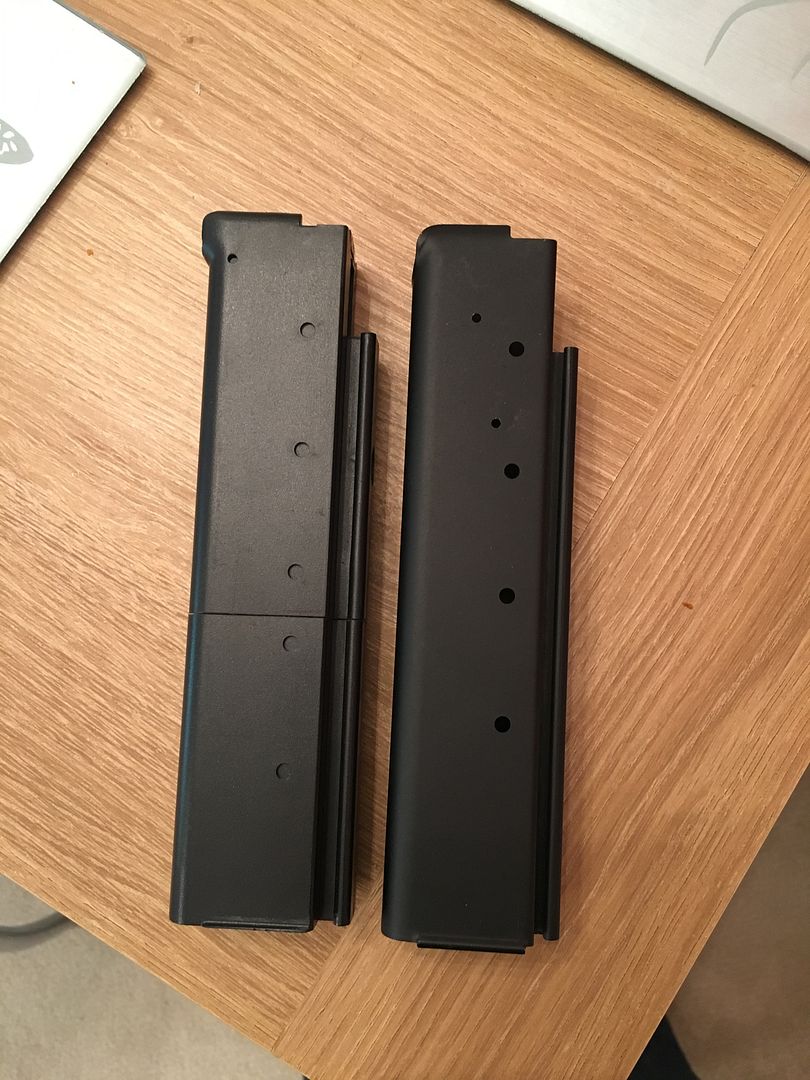 Then did a bit of rough job on this foam so I can carry the gun and all these funny shaped mags to the next skirmish day- Game on!