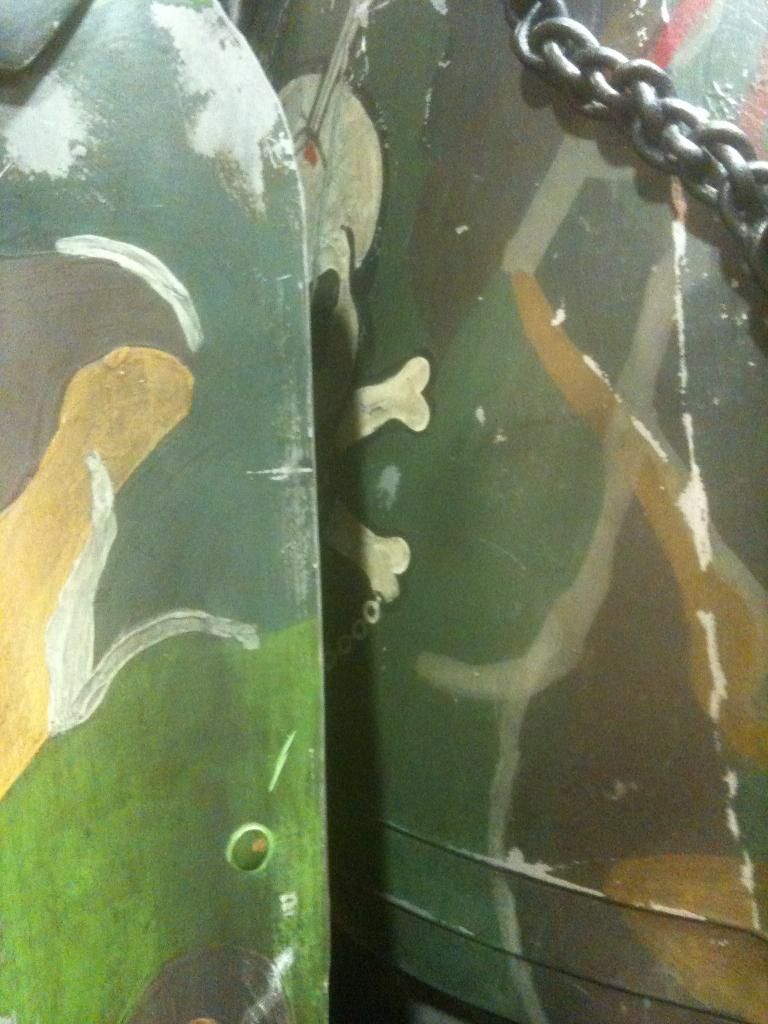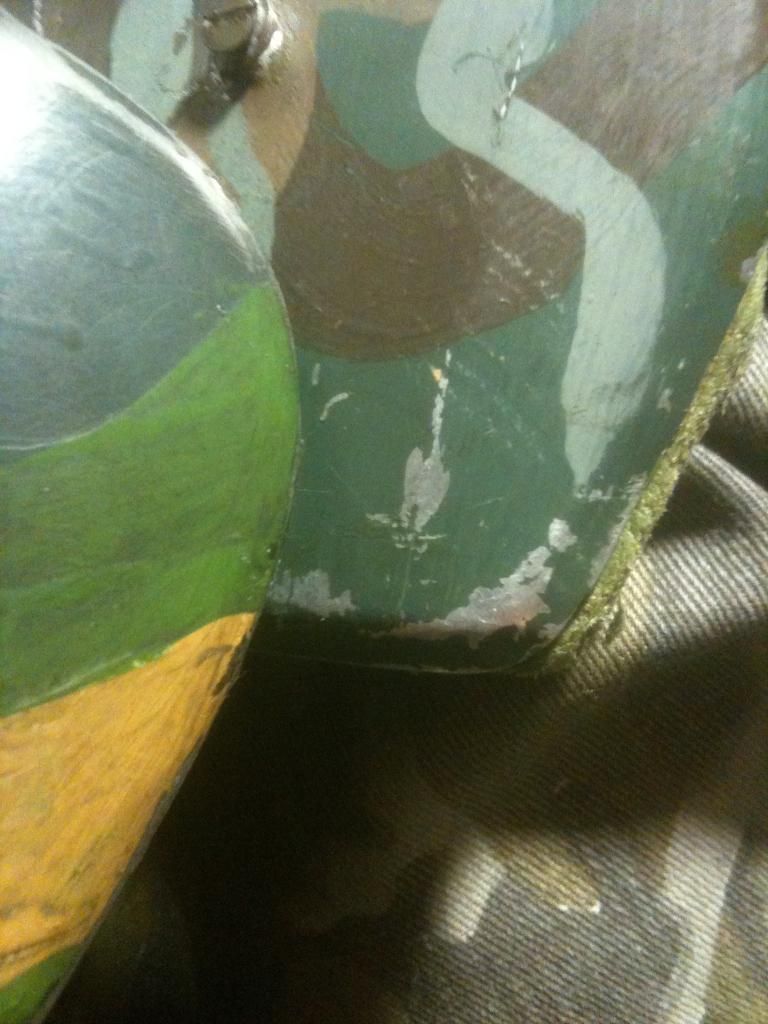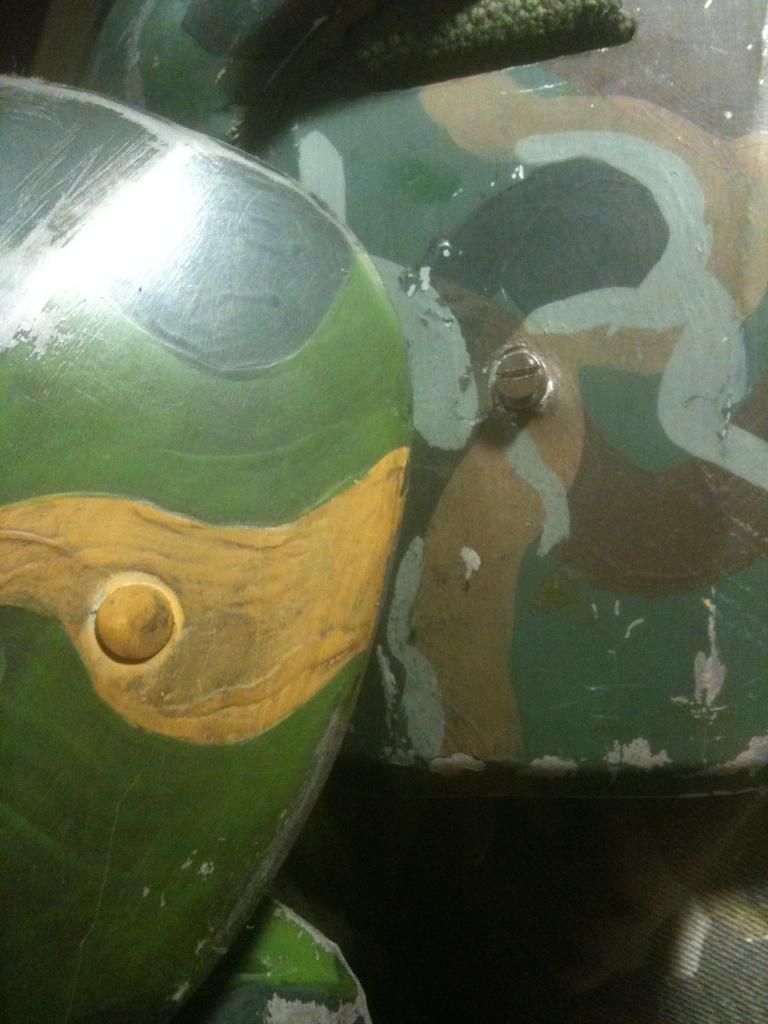 All the above taken under fluorescent lighting.
So there we have it...
These somewhat fly in the face of the Weirbowski armour pictures, that show a very bright set of colours.
They are much duller than you'd expect.
What IS for certain is there is NO BLACK (other than the name). That's not to say that on differing sets of armour, there may have been different paints used.
Case in point on this, is on Harry's "Hicks" armour, on the abdomen plate, there is a patch of the brown, that's clearly been painted with two different colours. It's as though they either ran out of one, or it needed touching up.
So nothing is truly certain.
Now we know that the polish that Terry used is no longer available, so I have used two different types of polish. One, an oil based type, and the other a graphite based version.
The oil based version is more subtle and even. Whereas the graphite one can be much darker, almost black. So I think looking at Harry's, the polish was quite light.
I went out and bought practically every paint in the greens/browns/greys range. (well, at least the ones they had).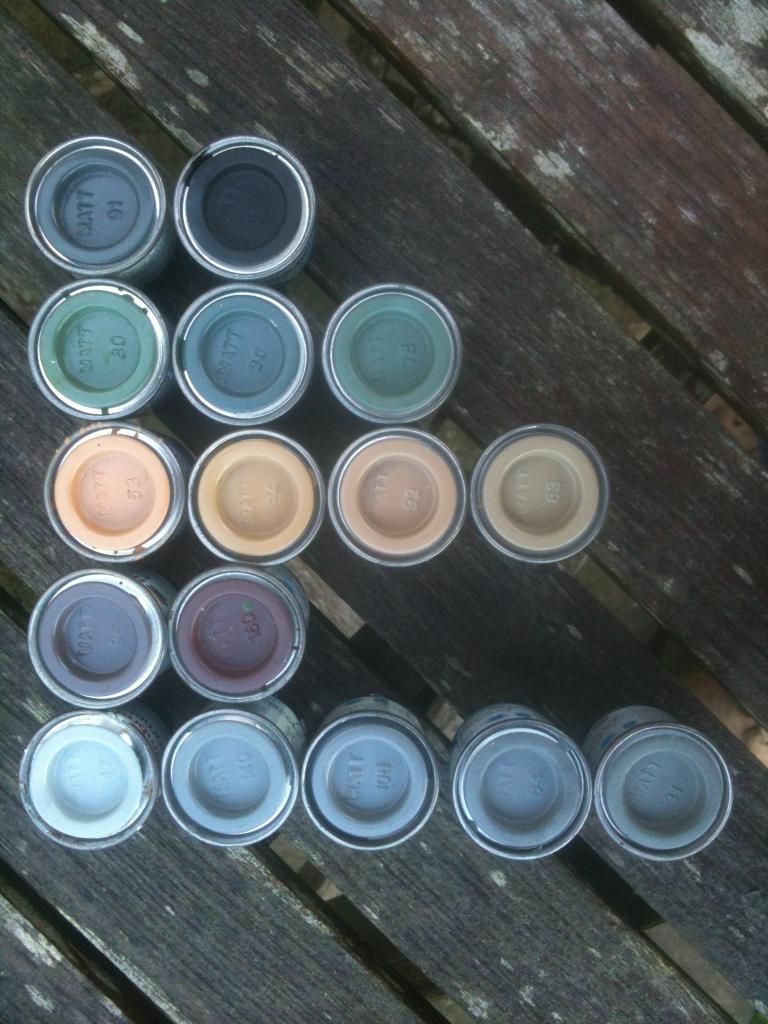 taken outside, natural bright sunlight
In my opinion.....
The Dark Green is pretty correct, being No 91 (Black Green)
The Dark Brown is correct at No 98 (chocolate). Note to above... the other "touch up" colour was pretty good for No 160 (German Red Brown)
The Lighter Green is not as bright as the "ski" armour pictures, so not 80 (as shown on my armour above), and is likely to be either No 30 or No 78.
I'm going to paint up a bit of the scheme in both, just to test.
The Lighter Brown is quite dull... I think No 63 (sand) is too rich, and it's more likely to be No 93 (desert yellow) or No 94 (brown yellow).
I would say No 94 is more favourite, because it's still reasonably rich.
They grey is also quite dark.
A bit nearer to No 106 (Ocean Grey) or No 140 (Gull Grey). But looking at the Humbrol paint chart, No 28 (camouflage grey) and No 64 (Light Grey) are also contenders.
That's about as much as I can offer at the moment. James got some better pictures than me.
Feel free to debate away.