knoxvilles_joker wrote:
Knoxville, and you are correct.

Fanboy Expo.

Just trying to bring more to the team as options.
It certainly doesn't hurt to ask.
DragonCon is a bit of a unique beast. SDCC is a tradeshow, most other cons are auto dealer tables, artist alleys celeb signings and not much else. They certainly don't run 24 hours. As BigbisonT said, DragonCon is pretty much catering to fans as well as relying on them to put in most of the programming.
Now, we had some success with panels at other cons, so that might be something else too.
Ideally, any activity that gets members together in an area is good.
I know the Maryland and Oregon guys go out of their way to get the local group doing things.
I've been wanting to go to some of the cons in TN too, so if you can get something going with the local con organisers, count me in

_________________
A35/TQ9.0.13706E5 / The Foreign Legion: The Deviant Dragoons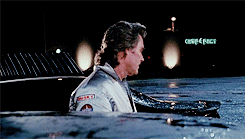 http://www.facebook.com/paulmaitlandart