When I first met Chris back at DragonCon in 2005, it was Saturday afternoon at the USCM raffle. Actually, that's where I met
most
of you for the first time. However, if anyone seemed to be in charge of things at the base, it was definitely Chris.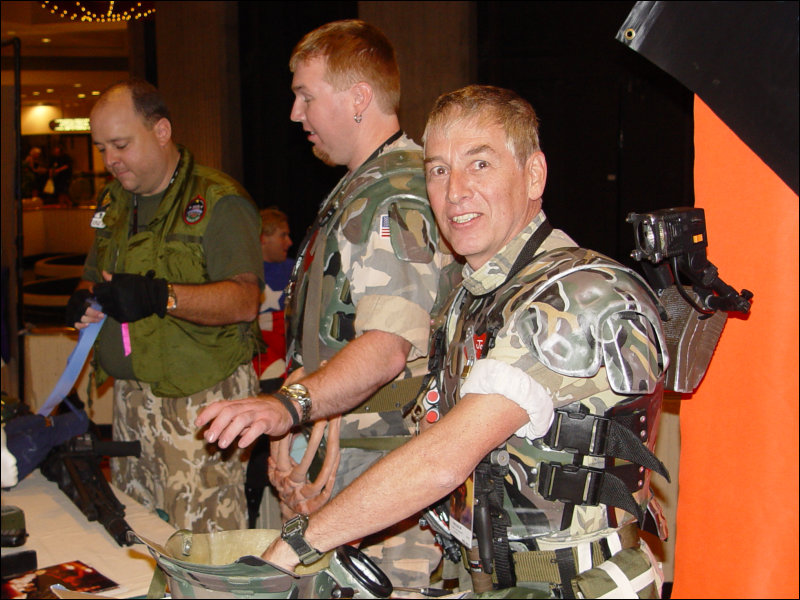 * DragonCon 2005 - Jesse, Derek, Chris
This next shot is one of my favorites, and was taken the very next day right after Sunday morning breakfast.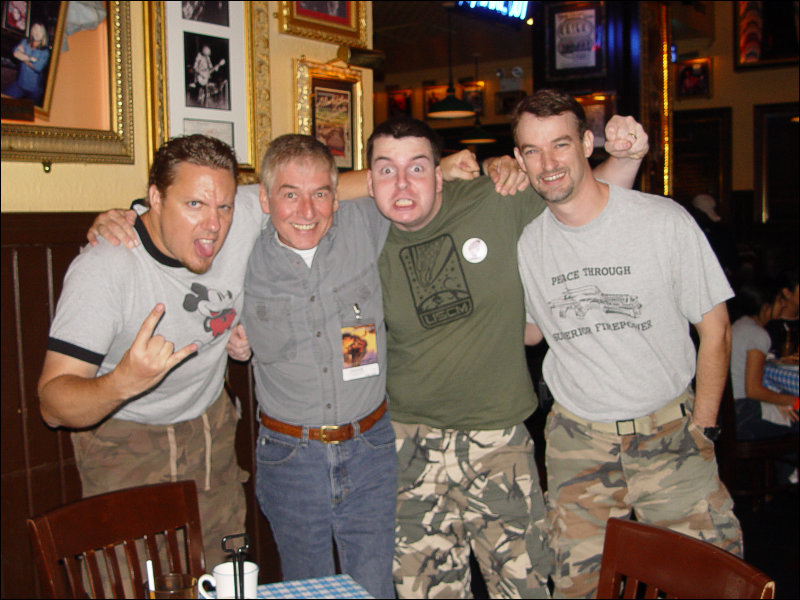 * DragonCon 2005 - Rick, Chris, Tony, Steve
When we said our goodbyes, I remember Chris saying that he was really glad I decided to come down to Atlanta at the last minute, and that I seemed like one of the ol' boys. He really made me feel welcome, and right then and there I felt in my heart that I would have to be blessed to have a friend like him.