Alright guys, here is another batch of photos that I want to post up.
The headset, as most have found, is quite a challenge as well. Fortunately, I managed to track down a Beyerdynamic HM560 headset in Canada: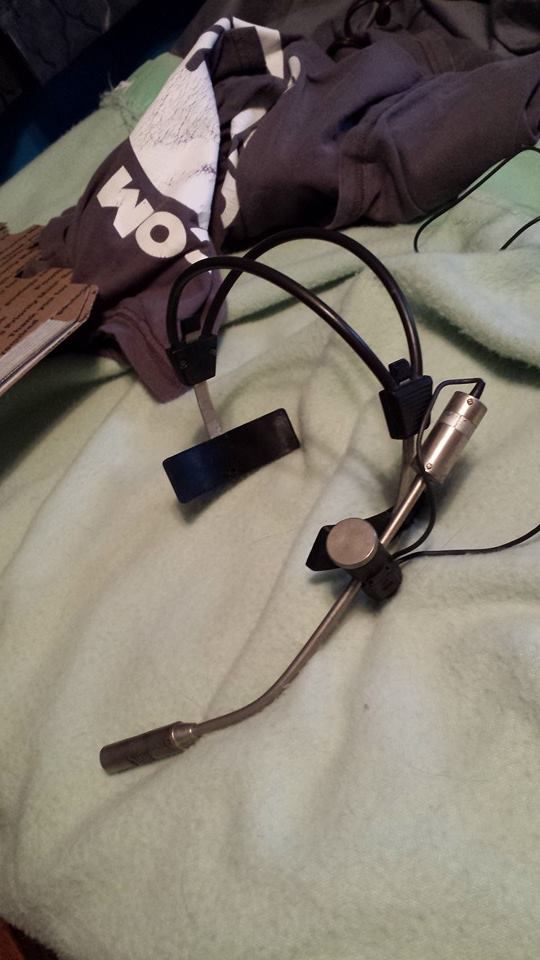 I will have to do some more research, but it seems as though some people suggest that this is part of the headset: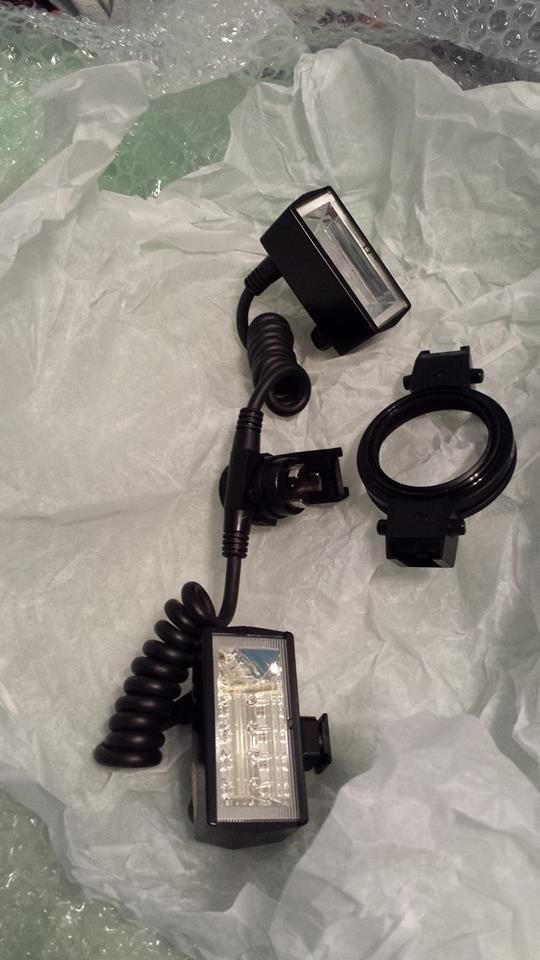 The Olympus OM T28 was a bit easier to find as they're on Ebay. I've seen some reference photos of Vasquez's headset and I can see why some people are wondering if the pieces for this were truly used to make the screen-used headsets. If anyone has any info on this, please let me know. I'm aware it may be on this board somewhere, but I haven't had much time to dig around the older posts (yet).
Oh, and being that Vasquez is my favorite marine, I had to track down something else...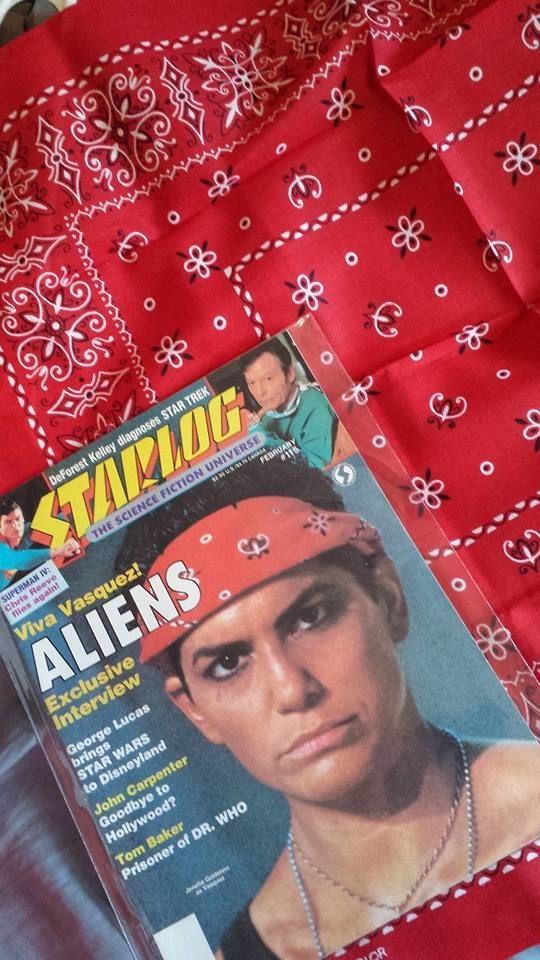 I found two of these screen-accurate bandanas. You'd think it would be easy to find the right bandana but type in 'red bandana' in any search engine and you will get a TON of erroneous results. I found two of these and they're brand new. Obviously I'm not going to dress exactly like Vasquez because I'm a dude, but I am half Hispanic, so I figured I can pose as her long-lost brother...
As of right now I am getting ready for a trip to California to visit my Ecto, and the neat thing about this trip is that I'll likely end up having lunch or dinner with someone quite interesting...allow me to explain...
I realize that most people use a newer steadicam setup because it's much more cost-effective and most people who are blown away by the site of an M56 would never know it was the wrong steadicam (or even care for that matter). I, on the other hand, am going for as close to 100% screen accuracy as possible. I searched our wonderful worldwide web for a Cinema Products Model III steadicam and came across a classified from 2010 from a guy in the UK who had one for sale. Well, I knew he had likely sold it, but I messaged him anyway. This guy turned out to be a TERRIFIC guy. We talked on Skype about steadicams and even Aliens (he actually visited Pinewood Studios multiple times during the filming and was involved with filming Alien 3). He ultimately suggested that I refer to another source to find the steadicam I'm looking for and through that process I met another steadicam operator here in the USA.
I sent a bunch of screen-caps and photos of reference of the smartguns from the film to this gentleman and he looked at them and directed me to yet another person. I contacted this third individual and it turns out that he worked for Cinema Products back in the 80's, and he designed/engineered and built all of the model III arms (I have been able to confirm this). Turns out that this guy is one of the top few steadicam resources in the world - and he is REALLY cool. More importantly, as he built all of the model III arms, he built the screen-used arms! He has clarified that he did not know which of the arms he built were used in the film - but he definitely built all of them during that time period (that's good enough for me). Anyway, enough about that...long story short, I am going to be meeting him when I'm out in California most likely. He is going to be building my steadicam arms (again, 2 sets of footpegs and 2 GPZ750 switches can only mean one thing). I will say this: THE ARMS ARE EXPENSIVE ($8000 a piece) but he is building them from the correct authentic parts that were used in the movie.
Even more interestingly, and I'm not sure if it's posted anywhere on this forum (or if anyone cares), but Drake and Vasquez actually had different steadicam arms. Thankfully, with the help of this awesome guy, he has ID'd everything on each arm and can make me exact replicas of each. Due to the expense, I'm having him make a replica of Vasquez's first and in due time when my Ecto-1 is finished I'll have him make me a replica of Drake's.
OK...you're all bored, sorry!