Hey guys,
Well, I just got back from the Aliens 30th Anniversary cast reunion at Comicpalooza in Houston Texas. It was an incredible weekend...definitely the top con experience for me ever and it will be impossible to top. Here's an abbreviated recollection of the weekend...
We head to the convention on Friday after we checked into the hotel because I wanted to get as many autographs on that day as I possibly could in order to avoid the hassle of trying to do so on Saturday when Sigourney Weaver and Bill Paxton would be there. The convention was dead that day...it was great. We decided to check the autograph section first and William Hope had nobody waiting, so I snagged his autograph first.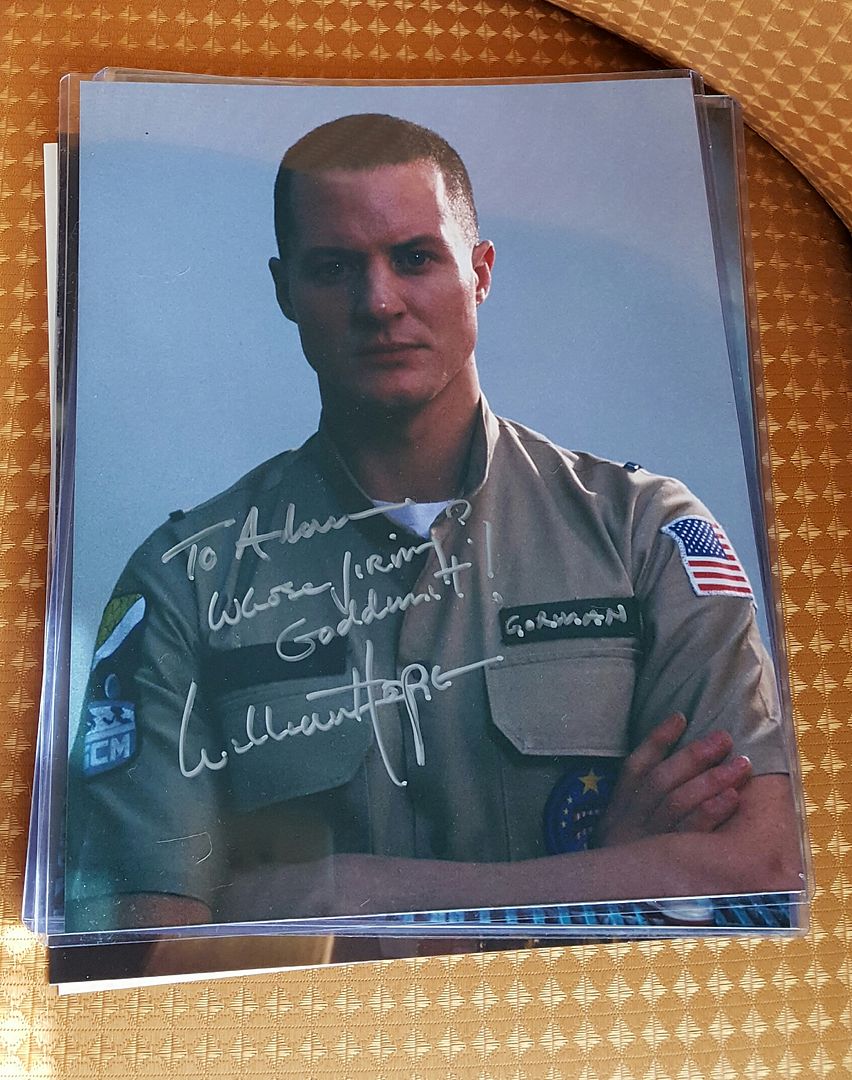 'Who's firing? God dammit!'
Mr. Hope was a very nice guy and I was very happy to have met him. He is not a common con guest by any means and I doubt many people have his autograph. While Gorman is easy to dislike, I enjoy the character and especially appreciate his redemption in attempting to save Vasquez. We talked briefly about his flight in from the UK, shook hands, and then it was on to the next marine.
Next up was Mark Rolston. We also got to him before anyone else really had made their way to line up.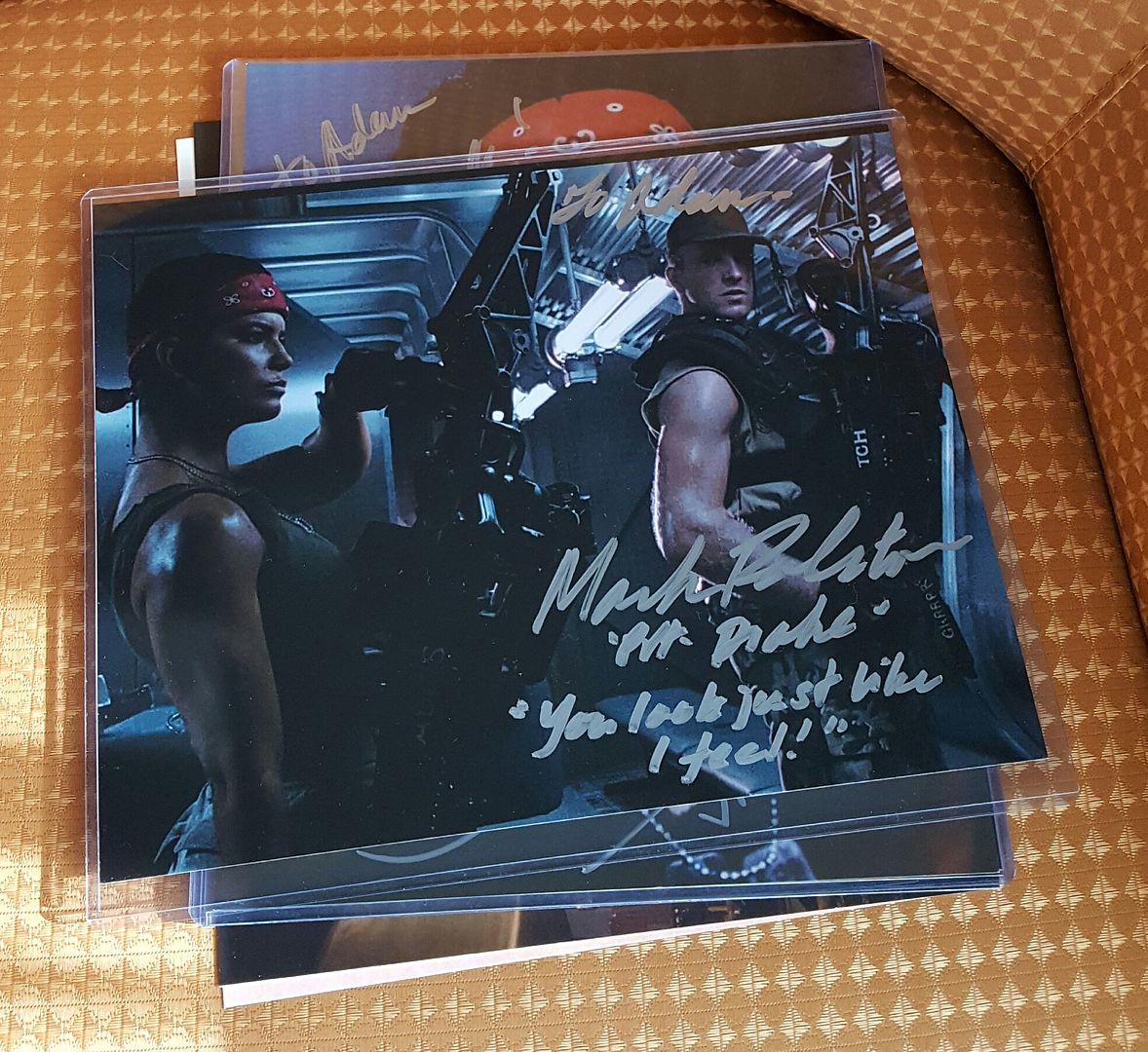 'Adam, you look just like I feel.' (I had to...)
He was also very cool and we discussed the smartgun a bit. He reminisced about how the steadicam vest continued to unhitch and open, so they had to duct-tape both he and Jenette Goldstein into the harness to keep it shut. He then also recalled how the wooden blanks from the gun would often fly up, hitting them in the face. And, as expected, he confirmed what we all know - they were heavy as F@CK.
Next up was my favorite, Jenette Goldstein. I was sporting one of my Vasquez shirts (how could I not), and she liked it a lot and actually took my picture, which was an honor (and I hate pictures).
'Let's ROCK!' (Duh...of course I had to get that quote.)
I could have easily been that awkward nerd fan who talks too much and breathes a bit heavily while sweating, but I moved on...
Next up was Daniel Kash. I will admit, I wasn't too excited about this one at first, but Daniel was very cool. He also had a killer photo: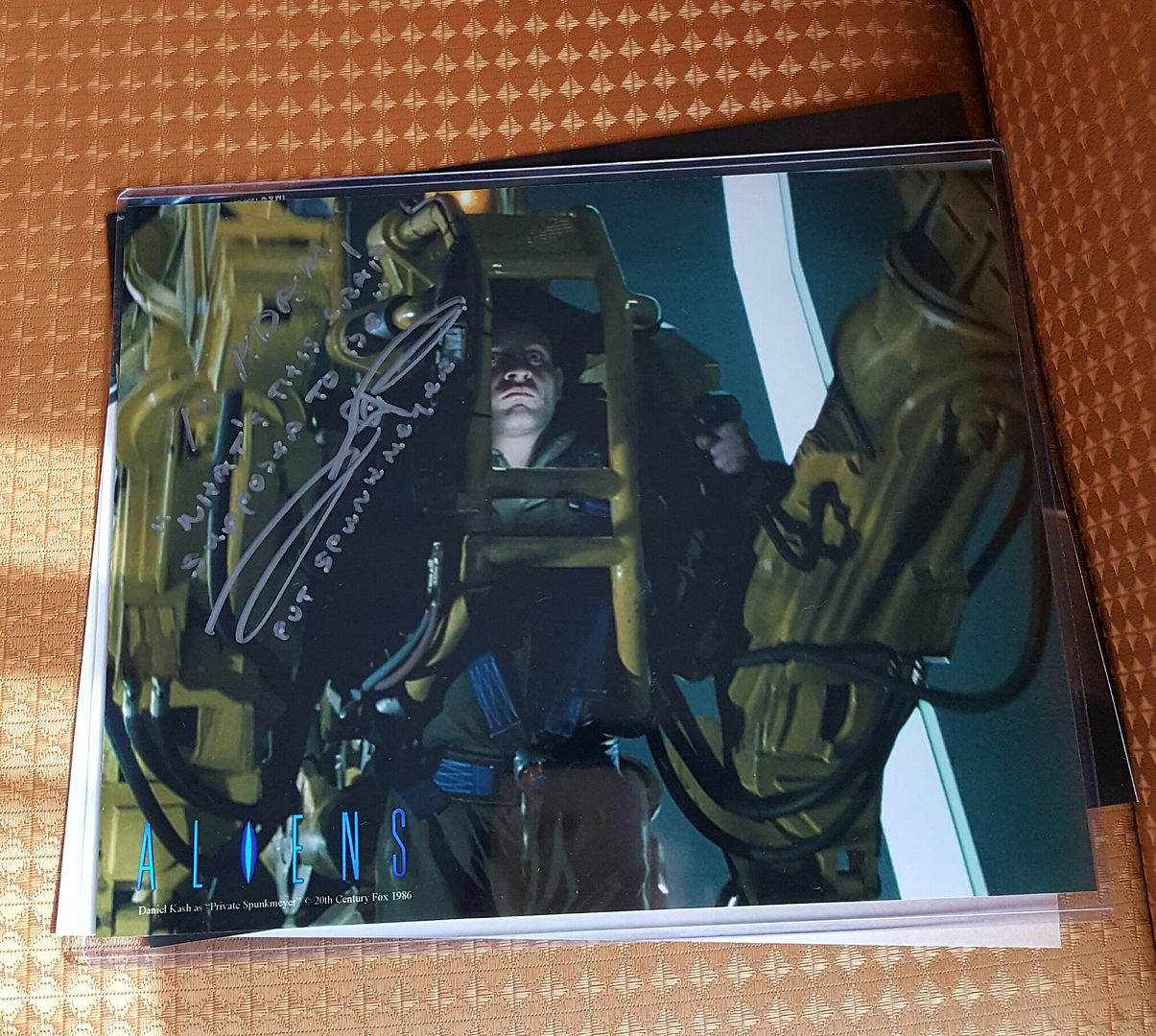 'What's this crap supposed to be?'
Sitting right next to him was Ricco Ross. Ricco is a super cool dude.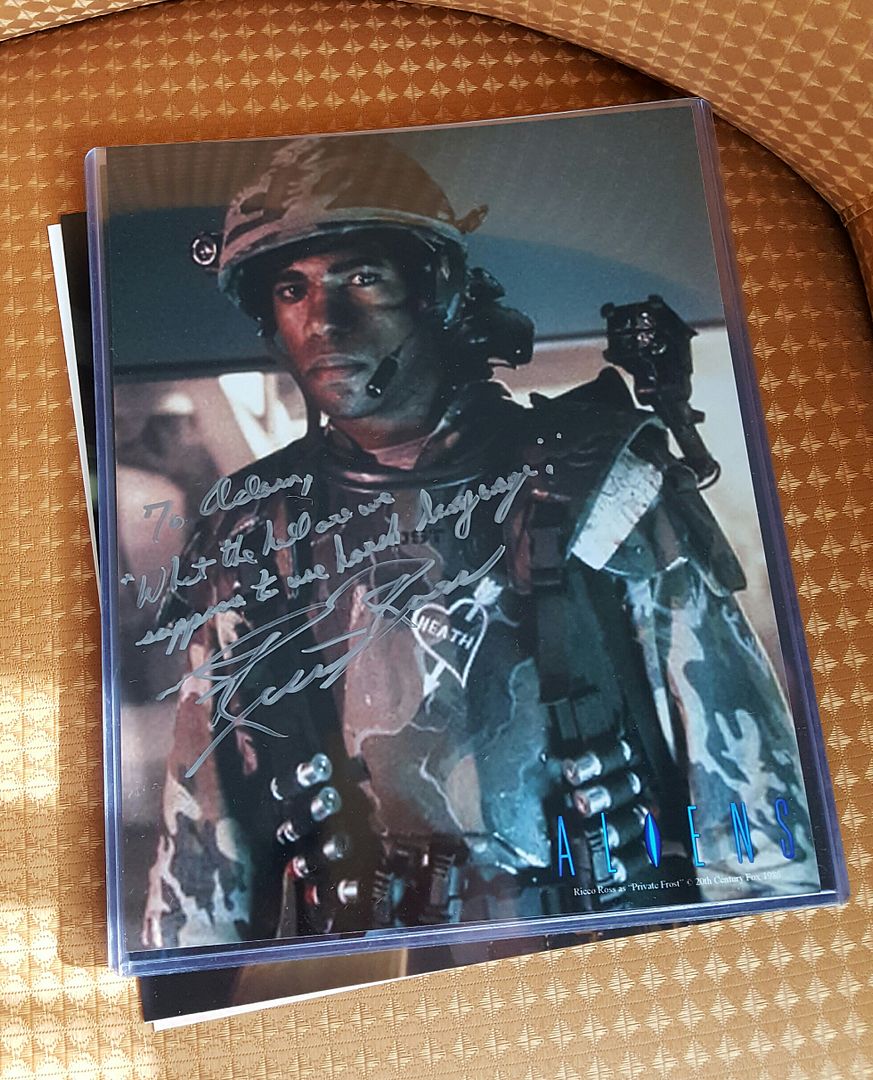 'What the hell are we supposed to use, harsh language?'
The last signature I snagged that day was from Cynthia Scott. She was also very cool and more than happy to write out a long quote for me...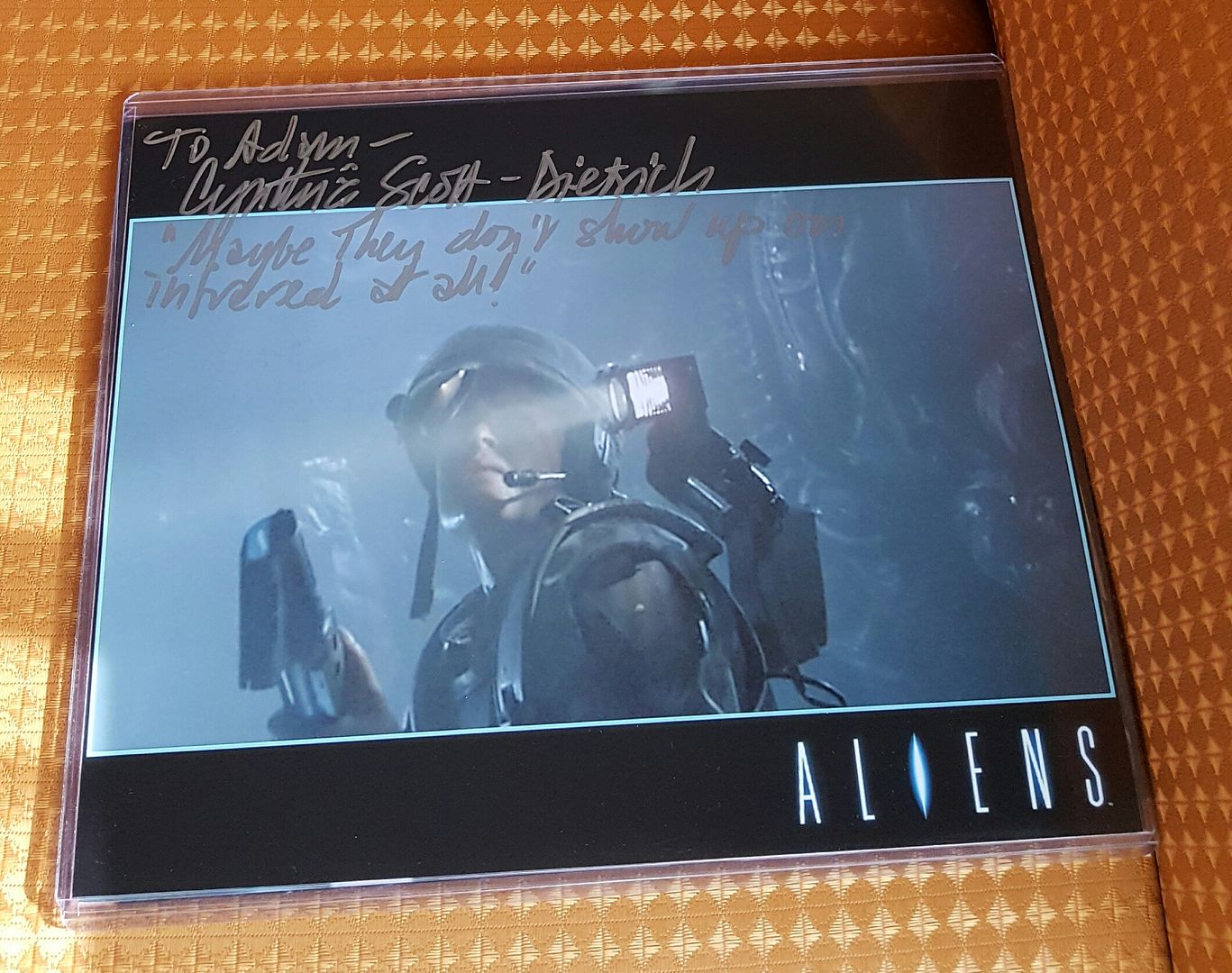 'Maybe they don't show up on infrared at all!'
We then walked around for a bit and I ended up purchasing an incredible painting...which I will share with my next update, as it was a big highlight of day #2. We ended up heading out and getting burritos at this really good Mexican restaurant, and then we hit up House of Pies for key lime pie. If you are ever in Houston or Los Angeles you MUST go to House of Pies and get the key lime pie...trust me.
The story gets more interesting with the next post, trust me!
- Adam