Further to my Mark Rolston, Babylon 5 post heres some pics.
Mark Rolston played a serial killer Karl Mueller, hes sentenced to 'Death of Personality' his mind is wiped telepathically and a subservient one is put in placed where hes put to work serving the public. This is in the penultimate episode of season 1 B5.
Ironically in season 3 Alien Res actor Brad Durif plays a killer who has had his mind wiped and due to a cock up he has no idea hes a mass murderer until the victims families come looking for revenge.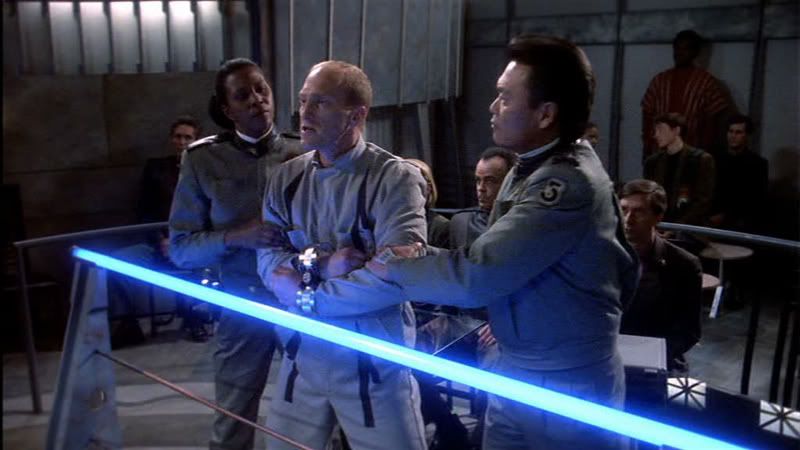 'Ill kill you all!'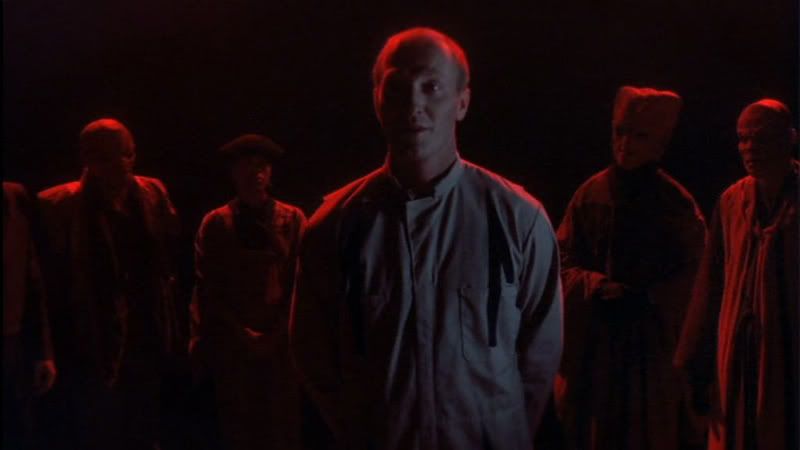 Mueller and his 'Symphony' What his character calls his dozens of victims as talis B5's Telepath scans his mind.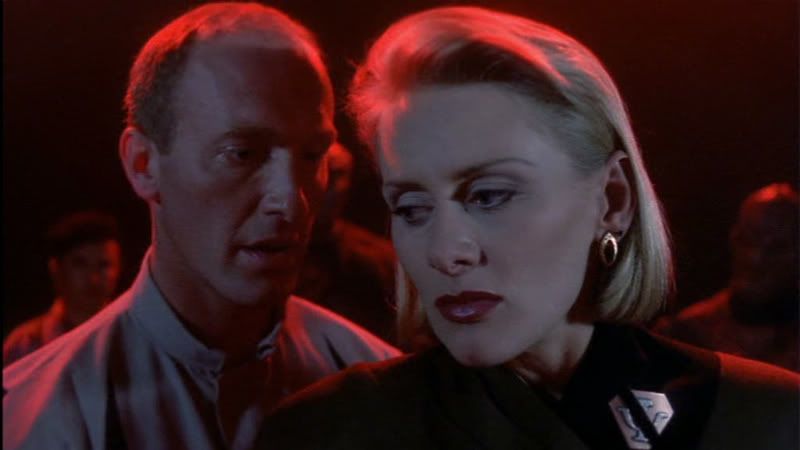 Mueller and Talia Winters the telepath.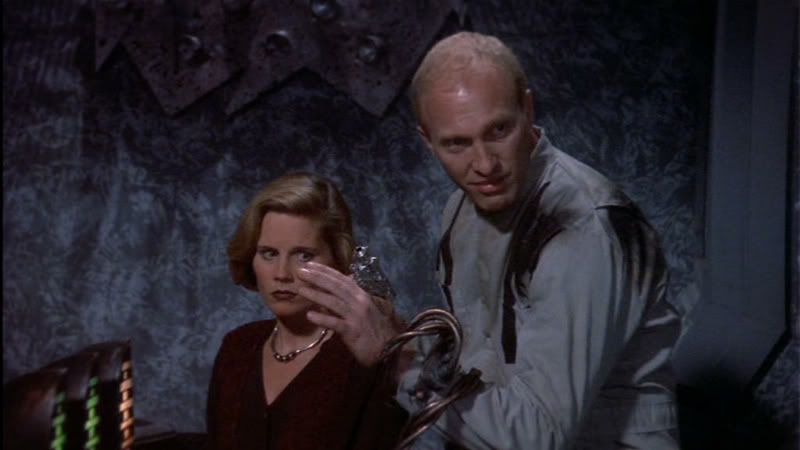 Mueller escapes and is hit by Phased Plasma Gun blast PPG. Forces a woman to use an alien healing device on him which takes the life energy from one person and gives it to another. However he doesnt realise its actually a form of execution and mueller is Killed when the victim turns the device the other way. He's killed by a 20 years worth of arthritis and disease in under 10 seconds. A painful way to go.
A great episode and Rolston was really evil in this.
_________________

http://www.richarddaborn.com
Now a member of the Freebooters, another Pirate about! Aaar!
A12/TQ0.0.72138F1 ECG Daborn, R RustiSwordz South East England-UK
'In Space, there is no Horse'