I designed my own ship and patch, both out of pigheaded national pride

and because I'd already made up that ship for my fan-fiction therapeutic endeavours.

In my own version of the Aliens universe, jury-rigged from the film, the Tech Manual and the RPG (plus what I came up with to tie it all up), US stands for United Systems, and the Colonial Marines are a multinational force, not strictly an American one. Hence the use of USS.
Ladies and gents, the USS Cyrano: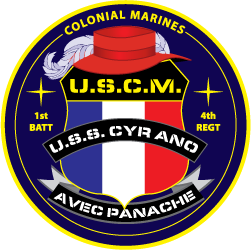 And yes, I had a few patches made: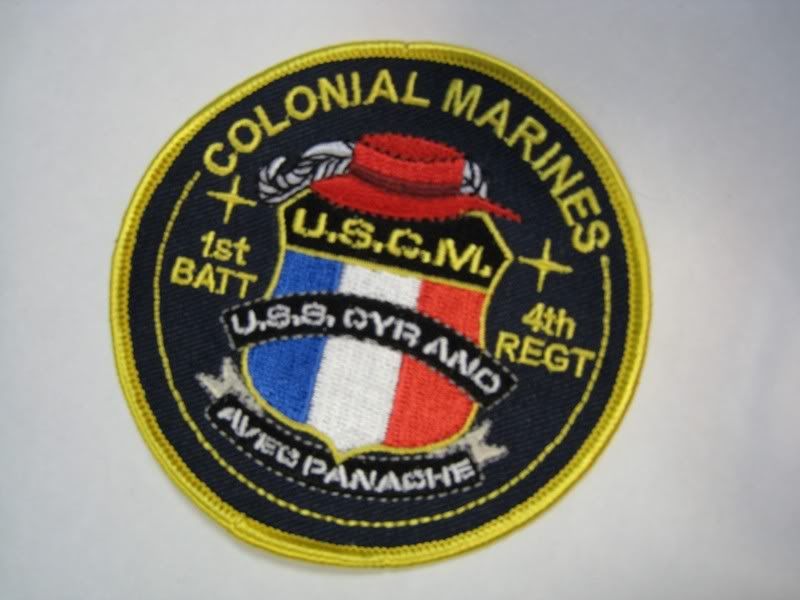 Technically speaking, this is also the unit patch for the French chapter of our little community, but there's only one other active French Marine, Christophe, and he seemed to have adopted Dom's Champlain design - or gone screen accurate. Besides, I haven't heard from him in a while. In short, it's just me!
All alone on a big ship...
I need some cats.