I started this thread over on the RPF. I figure I should post it here as well. This is the Matrix PR that I got last week. I'll be doing several mods to it over time. Follow along as I work on it. This is the third PR I've had. My first was the original G&P kit on a TM Thompson. Next was a Matsu resin shroud, GL on a Cyma Thompson. Here we go.
So I charged the included battery and took her out in the backyard to wreak some havoc on a tin can to see what it can do. Not to shabby. This is about 20-25 feet. Results below.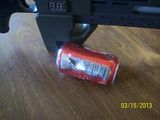 And then my gun exploded!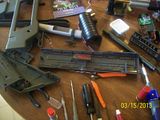 Time to lay down some paint! Anyone who has spay painted a lot or a large piece knows what it can do to your finger. I picked up this little gadget for $2.50. Wow, what a finger savor! Highly recommended.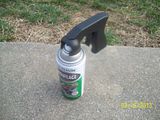 So, everything was shot with Rustoleum Camo Flat Black. The GL will get a rub of silver Rub-N-Buff for highlights. Then a clear coat to seal it. The clear will darken it a bit as well.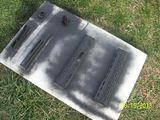 The shrouds also got a coat of flat black. Why? Ever try to paint something that's green with green?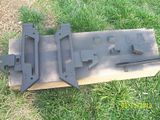 Then the shrouds got a nice coat of Rustoleum Camo Green. These will also be sealed with a clear flat coat. Everything is a bit darker in person. Outside light kinda washed it all out.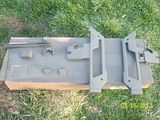 The barrel got a lick of Tamiya Satin Black. It will be a nice contrast. The SPAS pump handle was left unpainted. Another black contrast. Plus, no paint will rub off from repeated use. M40 grenade looks real nice sittin in there! Hot glued in and fits perfect. Loading ramp was painted with Tamiya Gun Metal.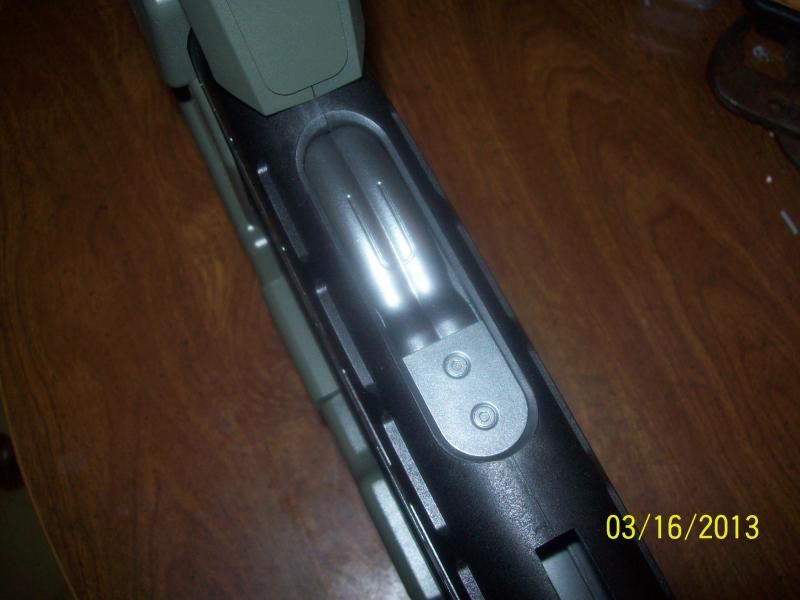 I re-assembled the gun last night just to make sure I knew how it went back together. I did so without those pesky roll pins. I'm positive now that is why the rear of the shroud is cracking on many guns. There's not much plastic there above that one pin. Surprisingly, the gun is still pretty darn solid. Once I finish all my mods I may leave them out altogether.
The Matrix PR comes with a 6 cell 8.4v battery. For a higher rate of fire you can put in a 7 cell 9.6v battery. The battery is kept from sliding around by this little tab.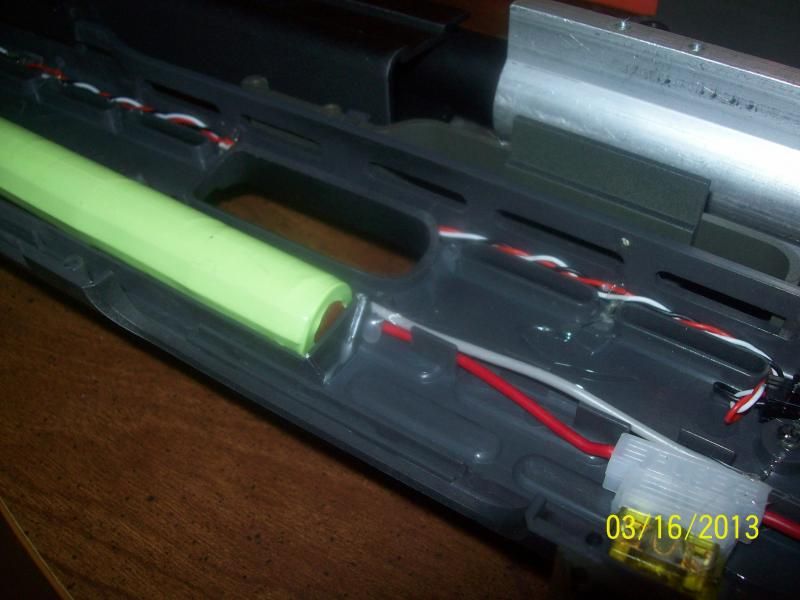 A 7 cell will fit, but it's a very, very tight fit. So much so I was afraid of damaging the battery or the wires. So I removed the tab. This opens up much more room for a 7 cell pack to fit in. I added a piece of foam from a used up nail file. The kind with a different grit on each side and edges, the fat ones. This was hot glued in place. Now, my 7 cell pack fits with a lot more room.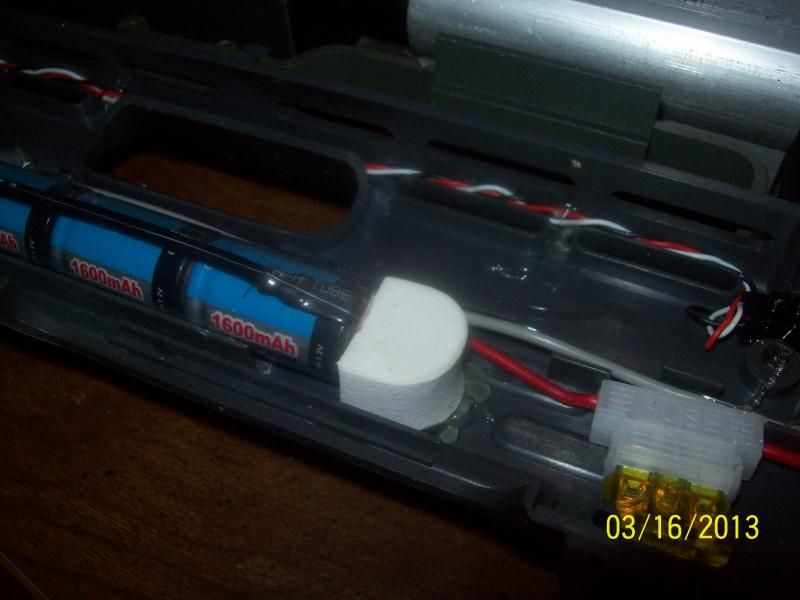 No more crushed and squished wires!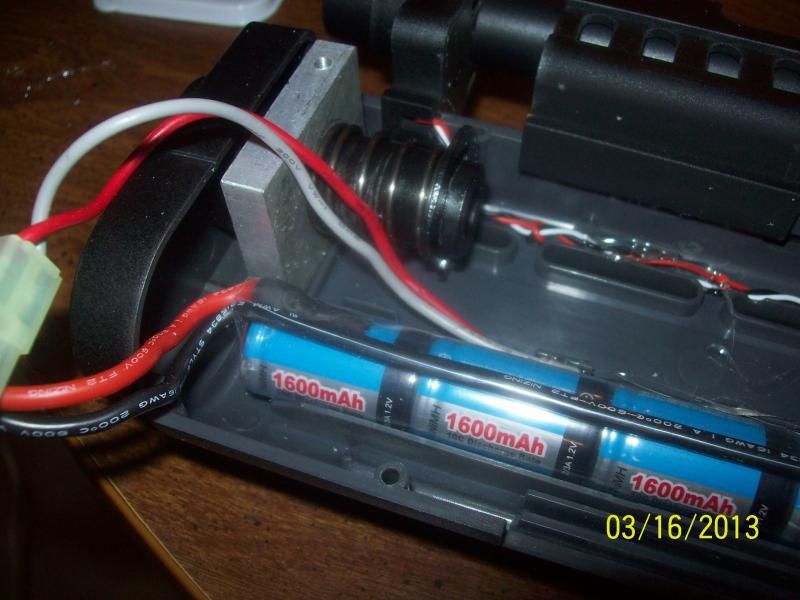 By relocating the fuse, you could even fit an 8 cell 10.8v battery, possibly an 11.1v.
I also want to relocate the on/off switch for the counter. I don't want to have to take the mag base off each time. Looking for a suitable location...