LCPL Easley wrote:
LCPL Easley will be there in full infantry armor. I am missing a TNR shoulder lamp. Any suggestions would be appreciated. Will there be a Colony sweep at the con? Semper Fi!
Well, you can use the promo code above to get a $10 discount on a weekend pass.
Colony sweep, highly unlikely, we are short on members attending.
As it stands now, I will probably be manning the fan table majority of the time and possibly presenting a few panels.
Would you be interested in helping out at the fan table?
_________________
A35/TQ9.0.13706E5 / The Foreign Legion: The Deviant Dragoons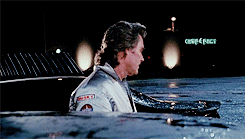 http://www.facebook.com/paulmaitlandart