made a little more progress. its pretty slow going, as im doing most of the work during my lunch breaks at work

its still pretty rough, but i've managed to get the springs/cables properly adjusted.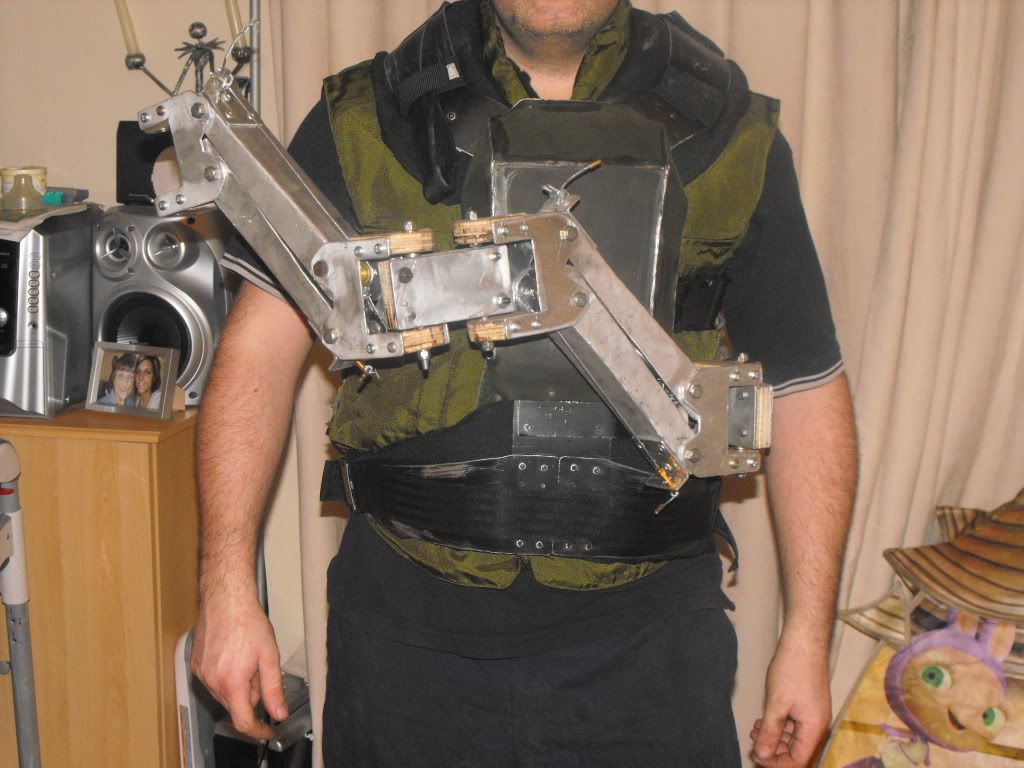 im abit worried that the arms might be a bit too long, but i'll just have to see how it moves when i bolt the SG to it
the next piece im going to get done is the shrouds/covers for the arm.
Russ - for now, the arm is just bolted to the vest. id like to make a quick release bracket at some point, but its not really a priority at the moment