Hello!
Earlier this year, I decided to make a weapons rack just like (or as close as possible) for my NECA Marines.
This is something I've wanted to do for some time, so I finally decided to get around to it.
I started by using continuity photos, and papercraft blueprints previously uploaded here from board member Alien 99 (which were an amazing help!).
I went to my local hobby supply store for basswood, balsa wood and skinny sticks.
After I purchased my supplies, I traced out the frames, and with Elmer wood glue, I started to build up from there. From there, I hand sawed the shape of the frame with a small hacksaw. For the bottom front, I cut a Fosters oil can into a strip of aluminum and had it fitted into place. The project took maybe two or three months. I think putting in the slats at the top was the most time consuming and tedious part of the project, because I could only do so much while waiting for the glue to dry! I tried to take as many pics as I could to document everything for you guys, and I had a lot of fun making this into a reality (This is the first time I've ever tried to do anything like this)! Let me know what you guys think and I'm happy to answer any questions anyone may have! Enjoy!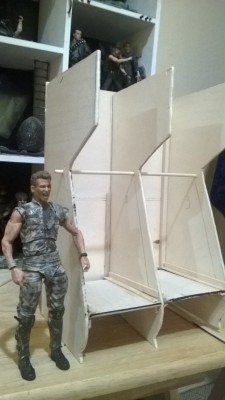 WP_20170822_004.jpg [ 387.41 KiB | Viewed 1183 times ]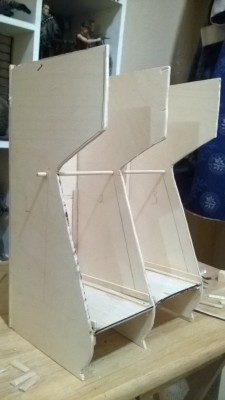 WP_20170822_001.jpg [ 374.57 KiB | Viewed 1183 times ]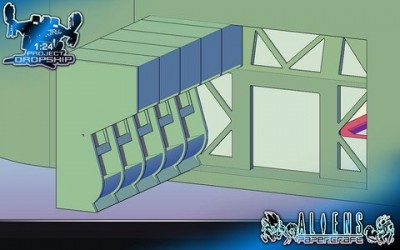 drop-progress-90_zpse46bc67b.jpg [ 30.59 KiB | Viewed 1183 times ]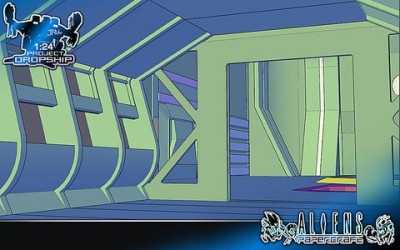 drop-progress-92_zpsc03cd09e.jpg [ 38.11 KiB | Viewed 1183 times ]

_________________
Cpl. Blake
A08/TQ1.0.32154E1
Albuquerque, NM