Necro-bump:
I think this is a great revelation, and I was on board when Quarax first brought this up. But I'm having trouble actually seeing this as the mesh we see in the screen used trackers. I do think that it makes absolute total sense that they could have used the top Superswitch speaker mesh...
BUT do we know for absolute certainty that some of the shoulder lamps were made with the #6000 Superswitch, and not all the #6010 Superswitch Extender? We now know that the 6010 Extender exists and it has no keypanel membrane or top speaker. It's essentially ready to go with little modification for the lamp body. If all the shoulder lamps were made from these Extenders, then it's likely that the mesh is in fact generic speaker/automotive mesh.
Attachment: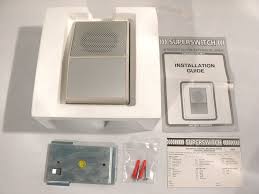 superswitch 6010.jpg [ 5.58 KiB | Viewed 537 times ]
I'd love to get a general board consensus on which it is. To me, as Quarax points out, the Superswitch mesh wire seems slightly too fine.
The reason I bring this back up, is I'm currently working on a detailed part guide for the Motion Tracker and I'd like to include the definitive answer.
Now, if only somebody with a digital caliper can get a date with one of the screen used trackers...

_________________
Cpl. Melissa L. Klassen, ALG

U.A.C.M. Executive Officer
Ask about your Armour stencils/Nostromo stencils - Worldwide shipping! Send me a Private Message