On the Sulaco patch usually worn with the rocker patch, what is the background color?
Is it a Navy Blue or Midnight Blue?
Attachment: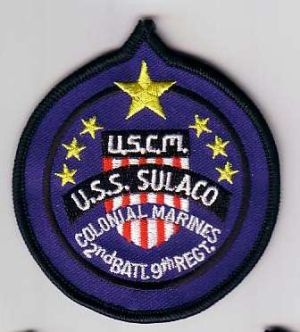 ALIENPATCH-003-ALIEN03-2T.jpg [ 60.53 KiB | Viewed 1004 times ]
Midnight slightly is darker than Navy.
Thanks in advance.
Russ
_________________
"A writer needs a pen, a painter a brush, and a filmmaker an army." - Orson Wells.
http://www.rookscastle.com
http://www.alchemyarms.com