Hello fellow Grunts,
my name is Thomas and i´ve been a member on this forum for quite a while.. but mainly for reading & research...
Eventually Schotti (who lives in the same town as me), 577_OPS (who is currently working in our Hometown) and me managed to organize a weekly gathering for exchanging our enthusiasm for James Camerons Masterpiece...
Of course when fanboys brainstorming the sky is the limit (some beers enforced it also)...and in regards of future cons we try to set up a new photopoint / Booth with a little more "Diorama" touch

And here it is, first concept what
might be used
(Themed on the Sulaco´s dropship Hangar):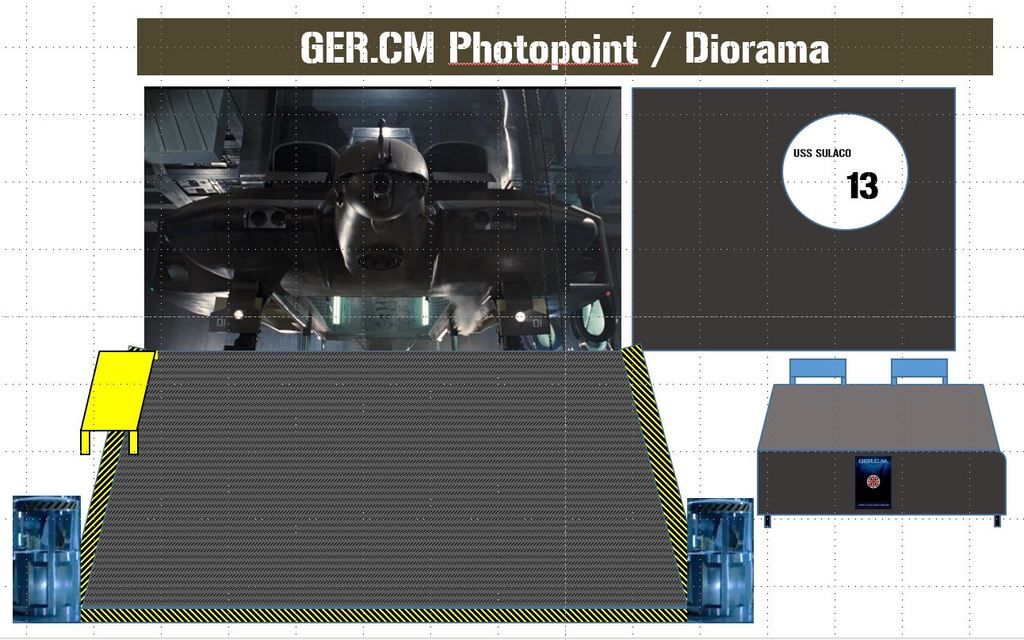 Heart is a wall filling print of the dropship, with a PVC carpeting & some props to offer a 3D effect...
Goals were:
-keep it cheap
-easy to transport (small sized)
Of course scale & detail ask for the total opposite, but impatient as i am, i started to work on the props for fun of it. Using cardbord tubes, 2 Trashbins, some bicicle lighting, 1 wardrobe and other cheap stuff i guess the result (so far) has turned out quite nice...wether it will be only a prototype or will see action for real some day..but always have in mind this is more for creating a scenery than building ultra-accurate props.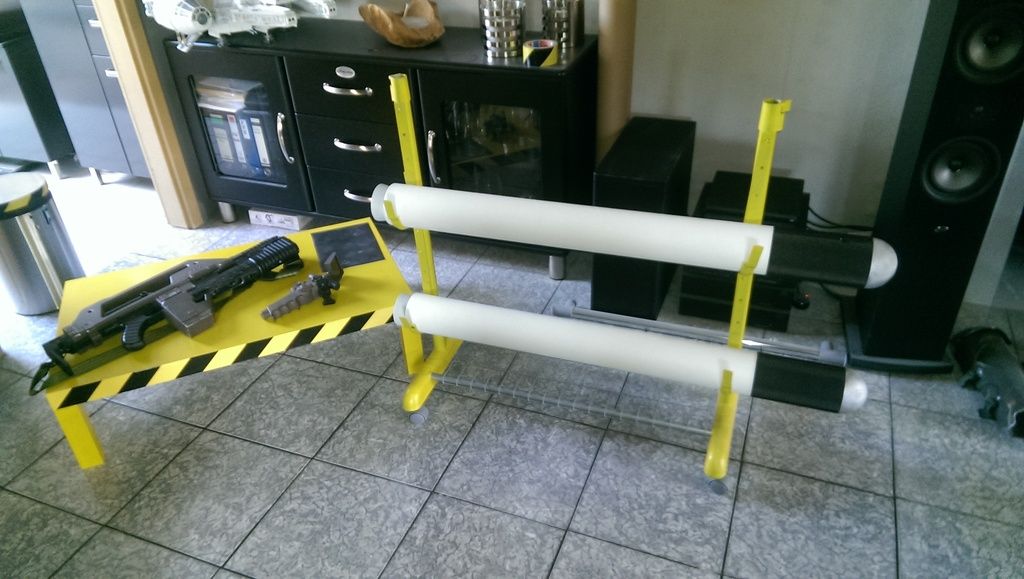 So to see the WIP Installment in motion please feel free to have a look here:
https://www.youtube.com/watch?v=m-2cg1YIoRo
best regards
Thomas