While I wait for my M56 breastplate and headset, I'm focusing on another project.
I got my first Pulse Rifle, a "Spulse" from Spat in 2010. It arrived with less than two weeks to the next 'con and I did a rush job on assembly and painting.
Here it is on my workbench back in 2009, mostly assembled...mostly:
After painting:
Having rushed the job, it had some horrible parting lines and I wasn't happy with the paint. I did a repaint on it and it looked better, but when I got my Snow Wolf and observed how some of the parts fit together, I found myself wanting to do another repaint.
In addition to that, I recently acquired a Snow Wolf grenade launcher, and also had a proper vent and triangle sitting in the parts bin. I've got the time, and the parts, so it's time for the Spulse to get some rehab and restoration.
The first challenge is taking it apart. I didn't assemble it with the intention of ever disassembling it. I used a hammer and chisel to carefully separate the pieces, but it wasn't without cost. The gun is glued together with gap-filling cement and in some places I also added screws. You can see a couple of places where I cracked the model while separating the pieces.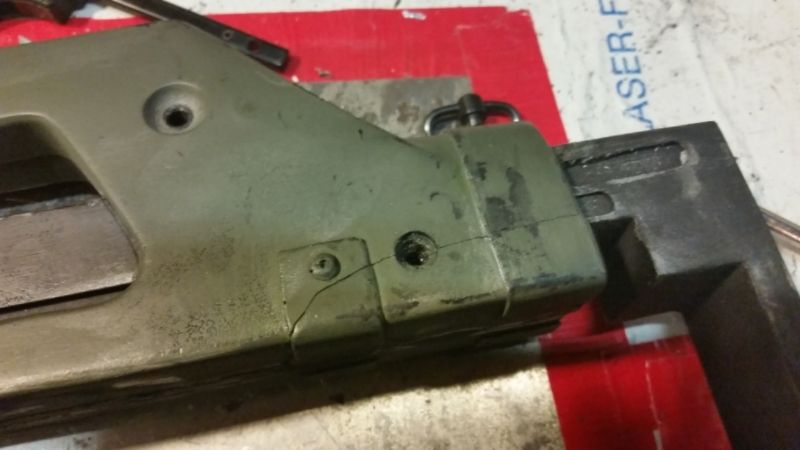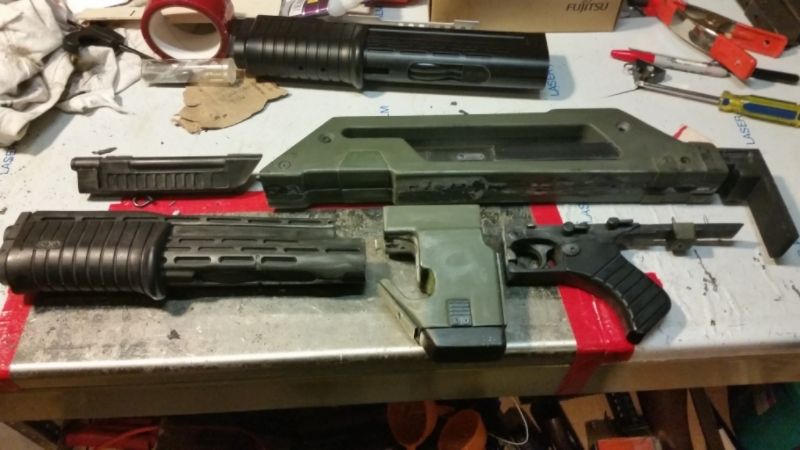 My next step will be to remove as much of the old glue as I can and get a better fit between the pieces. I'm also going to tackle that parting line. Because these two halves are fused together with glue and screws, I may have to re-sculpt some of the joints with putty. We'll see how this goes.
You can see here some of the parting line and fitting issues: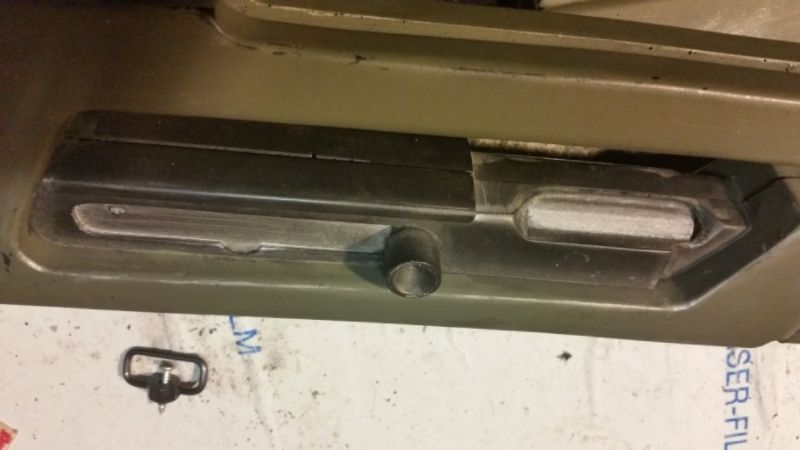 Once I have the main body together, I'll be trimming the vent and Snow Wolf launcher to fit. The Snow Wolf and Spulse have slight differences in scale which will need to be considered.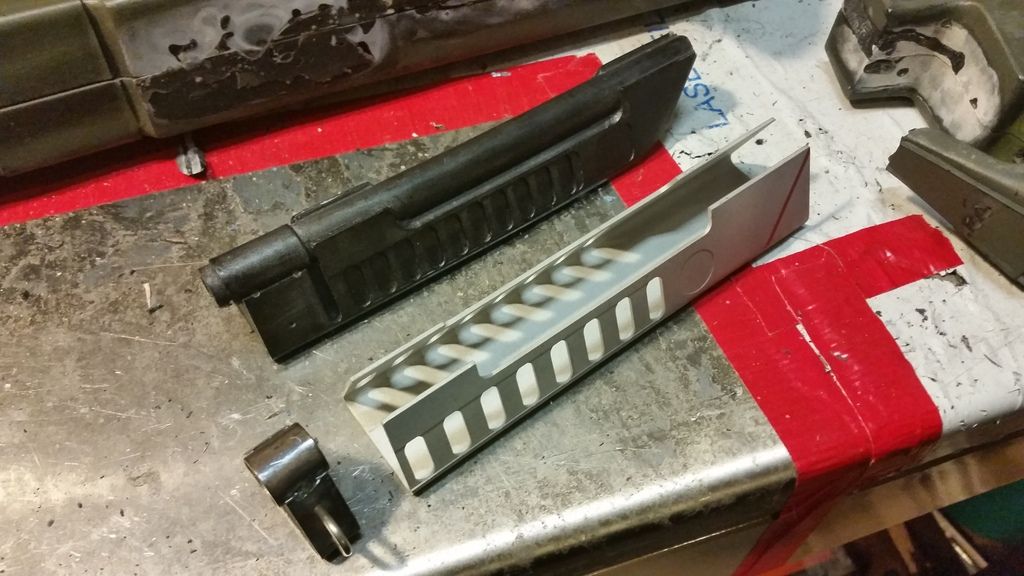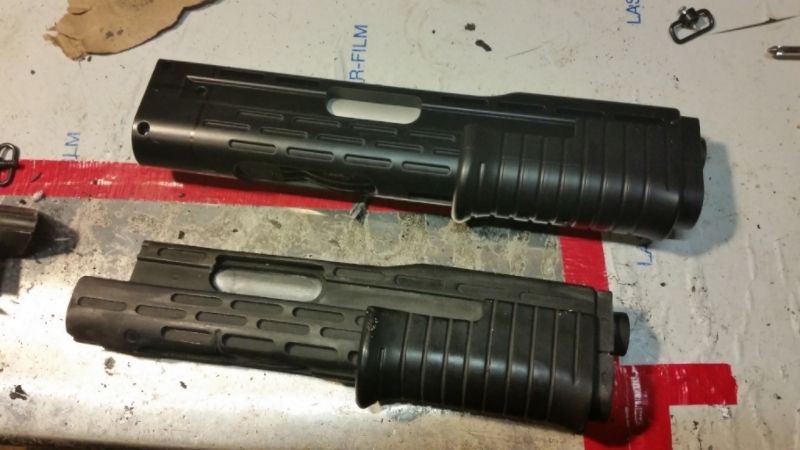 For comparison, here is my Spulse (top) and Snow Wolf (bottom) together.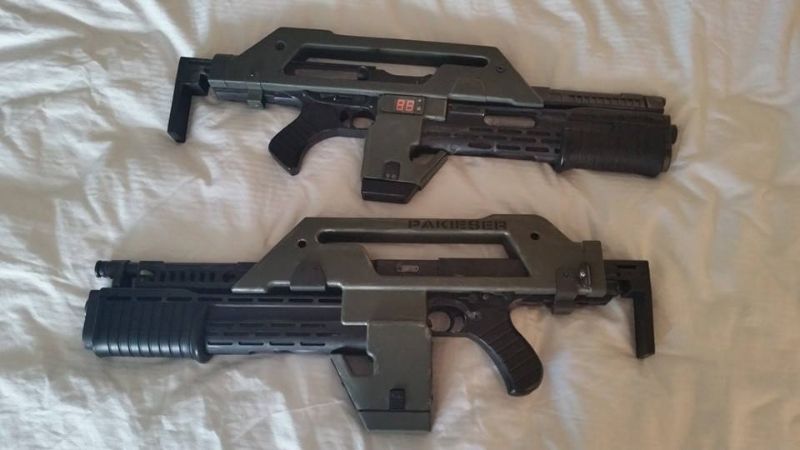 You can see the scale differences, which will be a small challenge when installing the Snow Wolf launcher on the Spulse. FWIW, I'm pretty sure the Spulse is closer to screen accuracy in size.
Once everything is fitted and re-assembled, I'm going to repaint and weather it. Hopefully I can have it ready for Marscon, which is just about a month away.