Not that this helps much, but I just finished reorganizing all of my USCM gear and had forgotten that I had a handful of these: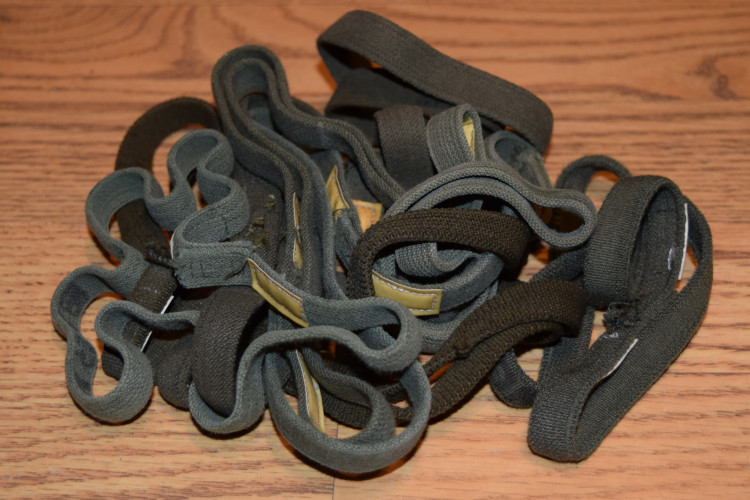 I had picked these up at a military surplus store somewhere out-of-state while on vacation. They had M1 helmets as well, dating from the late 1970's to the mid 1980's. It was all from the same acquisition lot as I remember being told, so it's fair to say the helmet bands ranged from those years as well. All of which had the cats eyes sewn in back.
Although not khaki in color, I did happen to find one in the lot that appeared to have a similar ribbed pattern (9/16" or 14mm wide) as the one we are trying to identify, along with a 1979-dated M1 helmet & shin strap (3/4" or 18mm wide):
Same shot but without the flash: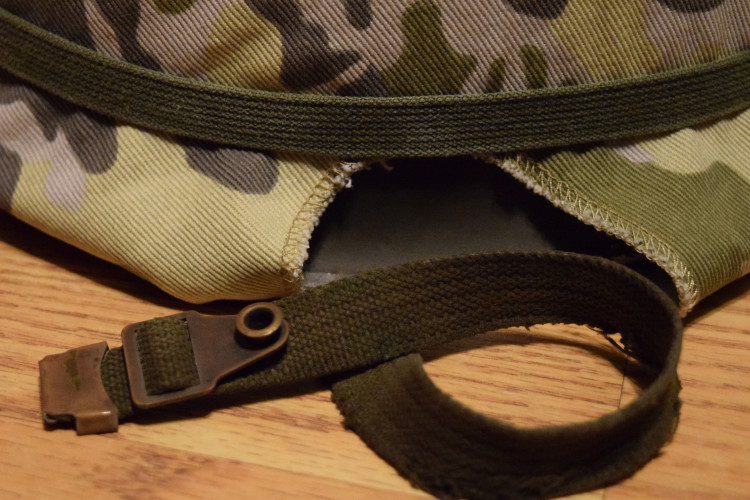 The elastic band is definitely too narrow, and has too many ribs -- but aside from color, the chin strap appears to be dead-on. It even has the exact same number of stitched ribs.
Just more food for thought.