577_ops wrote:
bigbisont wrote:
I'm never doing
that
again!"


And the you build your second, third ... Pulse Rifle M56 ... you name it!
Great builds and a lot people would buy parts/kits from you.
Good luck with this build and looking forward for your next ones.
Thanks for sharing,
Frank
Ha, yeah the obsession may be bordering on the unhealthy side. But thank you very much for the kind words.
So while I wait/hunt for new springs to arrive, I figure I'll start documenting the headset build. I have been messing around with it a while.
It will be made of many original parts with the gaps filled in by scratch build and some fellow board member parts.
Found a real headset and T28 flash a looooong while back. They have just been sitting, but am finally ready to make use of them.
Attachment: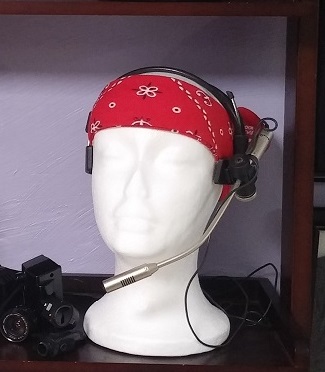 Headset Base.jpg [ 56.91 KiB | Viewed 6841 times ]
Attachment:
Recently I got a pretty lucky score on the evilbay when I found an adapter that included the correct* Lemo connector for only $13 shipped!
*(correct housing anyways. No clue what the 'correct' pin count is inside the housing. There are at least 2 variants)
Attachment:
Tracked down the megatron parts and am filling in the gaps with resin bits from Chef and tons of scratch building (various PVC pipe sizes and plastruct)
Attachment:
I've made quite a bit of progress building up the camera since that image. It came out a little bulky, but I think it will still be OK. So its coming along.