Hey guys, it's been WAY too long. I am almost done paying off the steadicam arm. The last few months have been busy (actually, every month is), but I have a lot odds and ends to share here. Sadly, few of them will actually pertain to the smartgun, so I apologize in advance if it's boring.
First off, I went to a toy convention in September called Retro Con. Two very good friends run the convention, so I had to go. I was literally just walking around in costume (Rick Vaughn from 'Major League'), and was literally saying how awesome it would be if my Vasquez gear were complete when I looked over and saw this: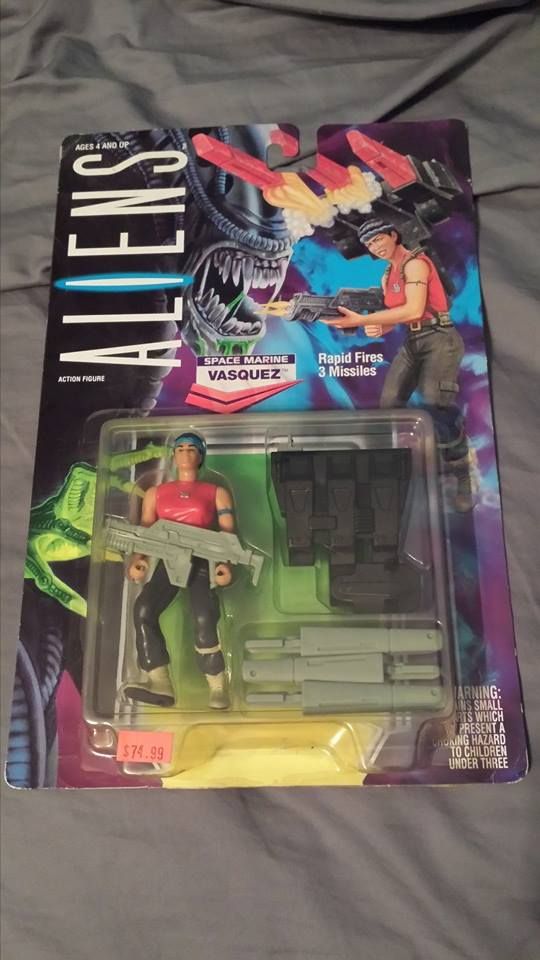 The seller had them on sale for $30 (he had three of them). I really wanted to buy all three because I realized that this is the true US version, which was never actually released in the USA before the line was cancelled. I did, however, refrain from getting them all and thought someone else would realize the treasure like I did, but nobody else did. There is a UK version of this figure (you can tell by the collector card that comes with it) that is far more common and less valuable.
OK, the story continues. I went to Disney World in October and figured I'd have something awesome made for the trip: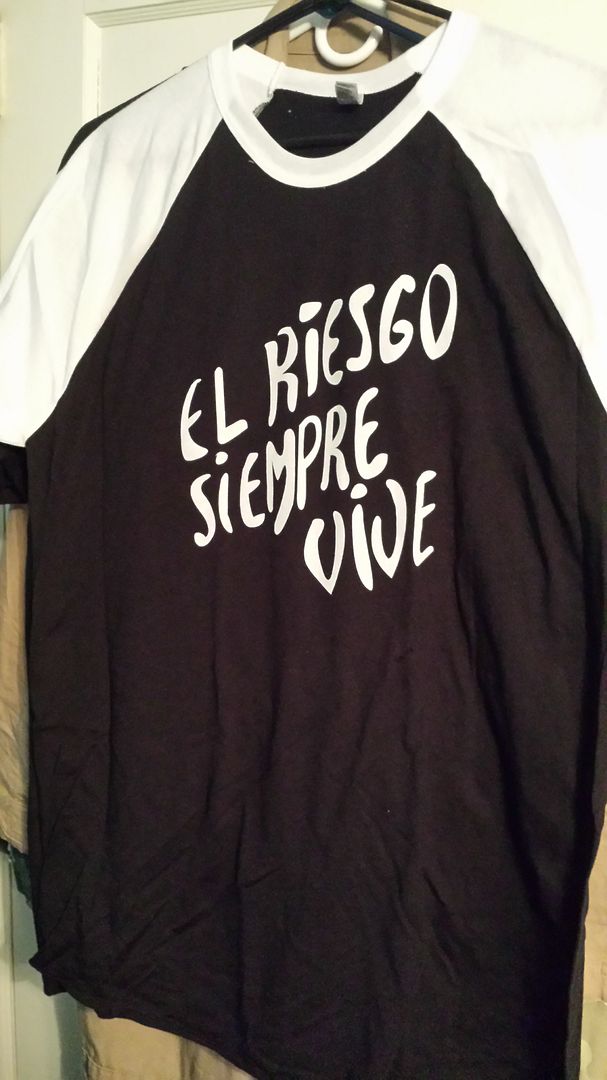 I wore this awesome shirt just hoping that someone would recognize it. I became very doubtful, but I was literally walking into Star Tours at Disney's MGM (now called Hollywood) Studios, and the line attendant said: "Aliens?! You're an Aliens fan right?!". Yeah, that guy made my day...the only props I got for the shirt, but fitting for it to happen on that ride I suppose.
I nearly took another shirt that I can't find anywhere anymore...I wish I had bought two of them. Check this out: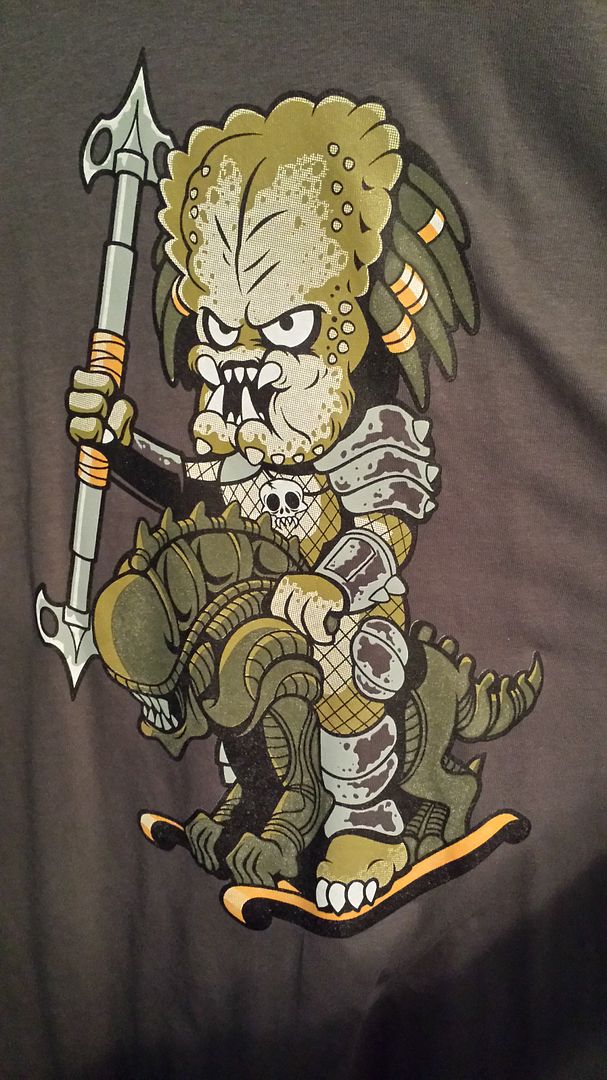 Now, as for actual smartgun parts, I have sourced these: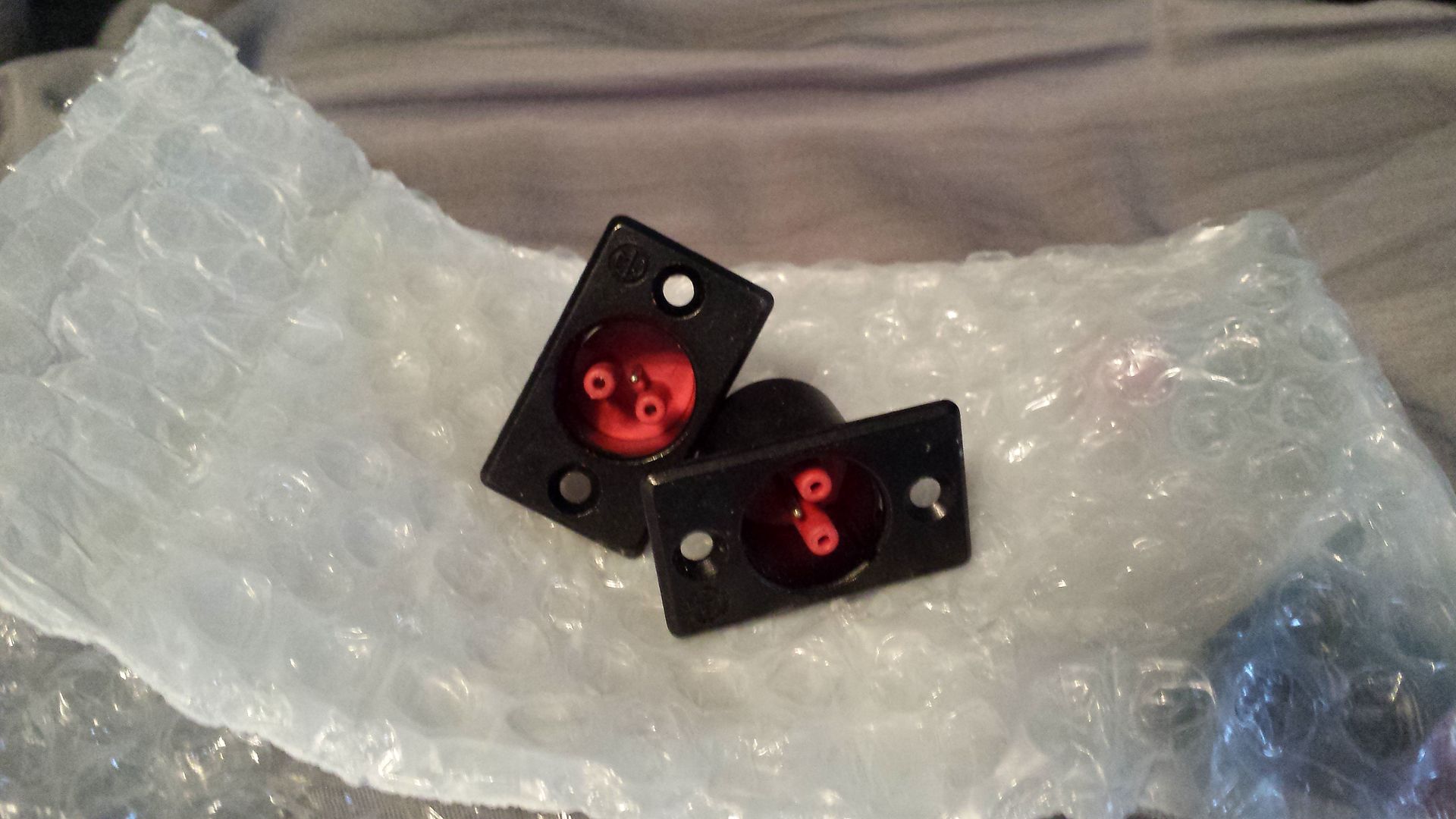 These are the compatible inputs for the Neutrik plugs from the smartcam headset. I have four of them and the seller I found has many more. If any of you are interested just PM me and I'll link you to it.
Finally, I felt compelled to look for Aliens photos as I'm always searching for reference, and I came across two awesome Aliens 8x10 photos that I have never seen anywhere prior, and they feature characters I never thought I'd see promo photos of...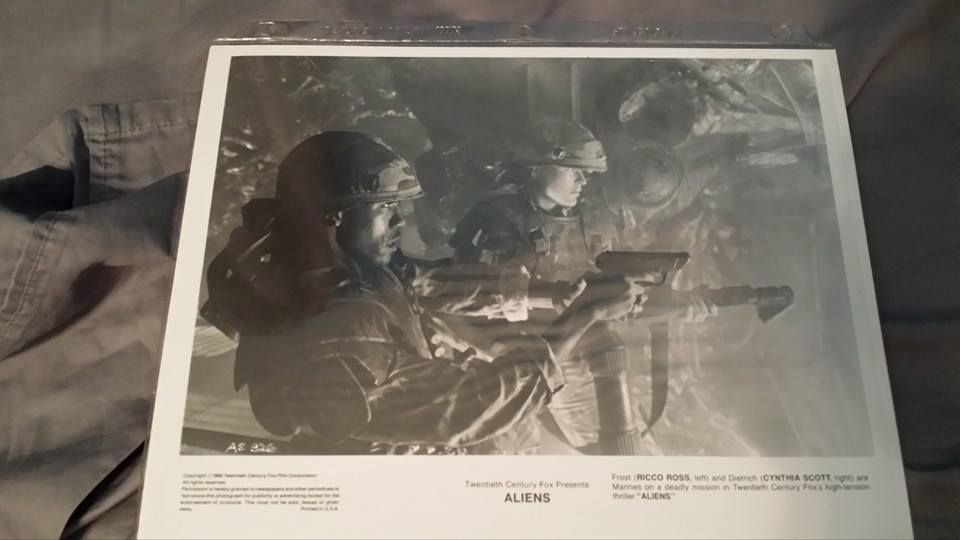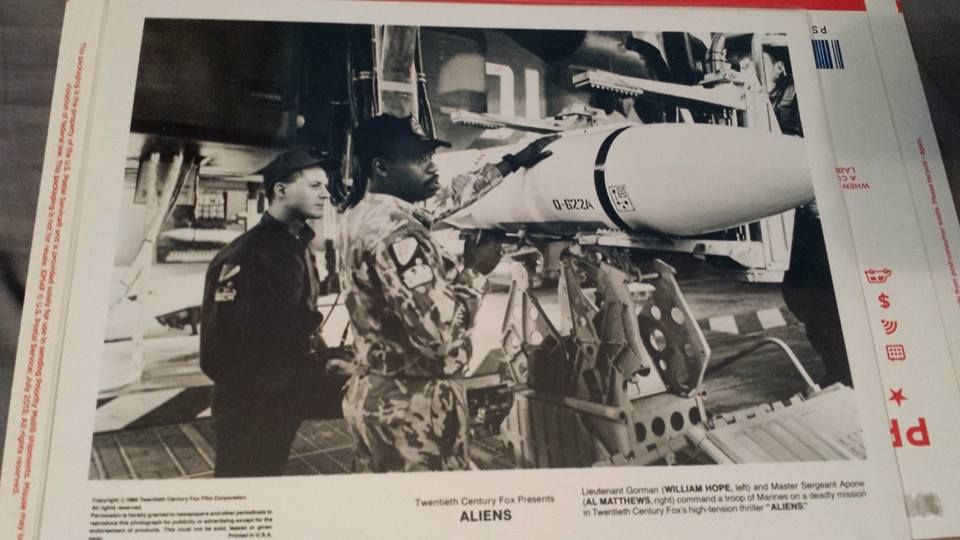 I'm REALLY psyched to have the Frost photo (I know Dietrich is in the background, but I don't like her for obvious reasons...as in what she did to the highlight of the photo shortly after this snapshot was taken).
I am waiting to hear from my source for the aluminum smartgun pieces I need fabricated. Oh, and I must also say that if any of you haven't played Alien: Isolation, YOU HAVE TO. It is the best survival horror game ever made in my opinion...FANTASTIC effort by Sega for once.