So a bunch of updates!
I got my sling from Noble. Tough, awesome quality, and it looks great on the PR!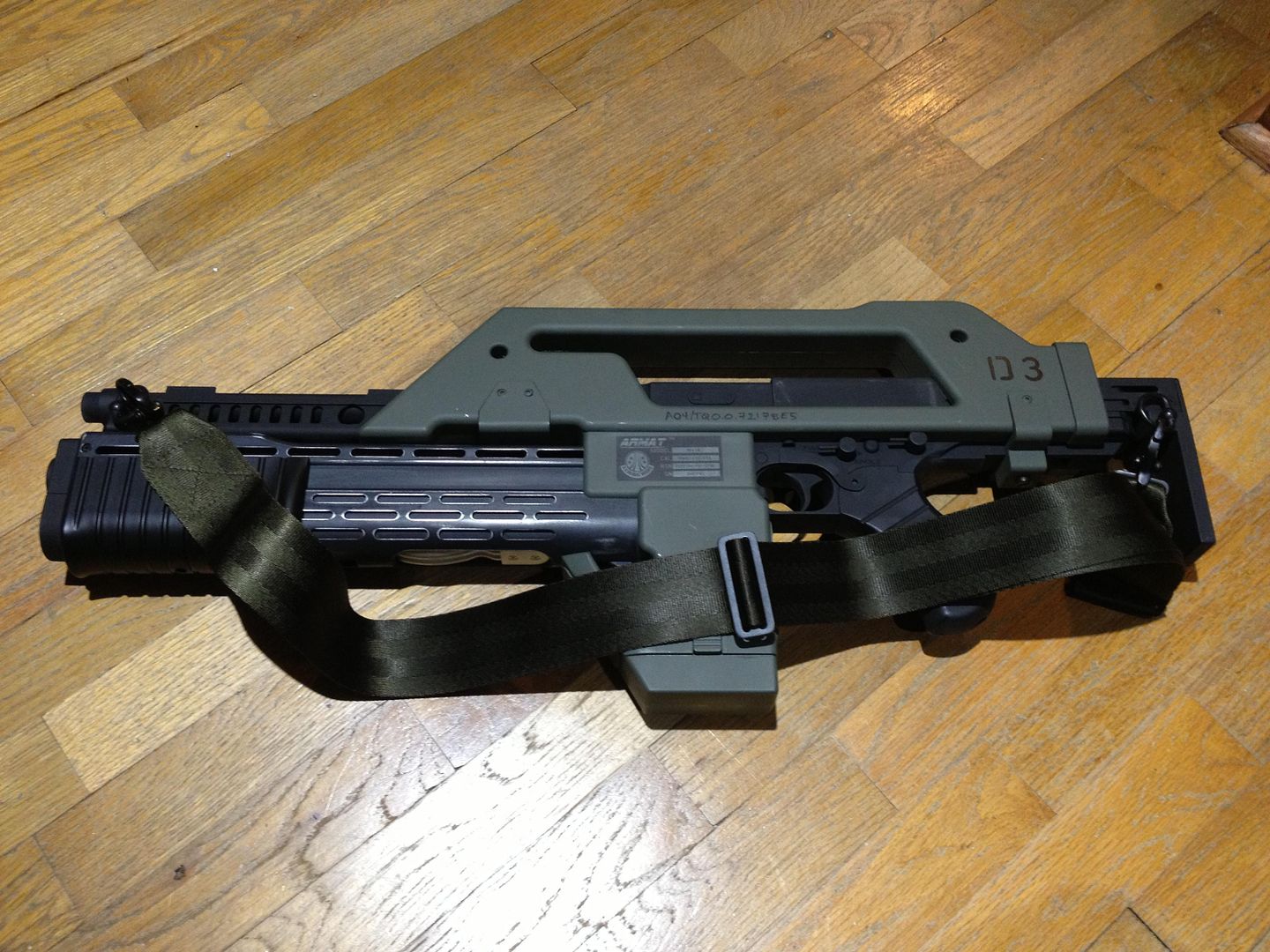 The sling mounts are holding up well. I've carried it slung on my back for a while, tried a few quick moves. All the settings seem rock solid, no movement, and I haven't detected any stress issues on the front mounting. I'm still not going to trust it too much, but I'm confident it will be fine for a con carry.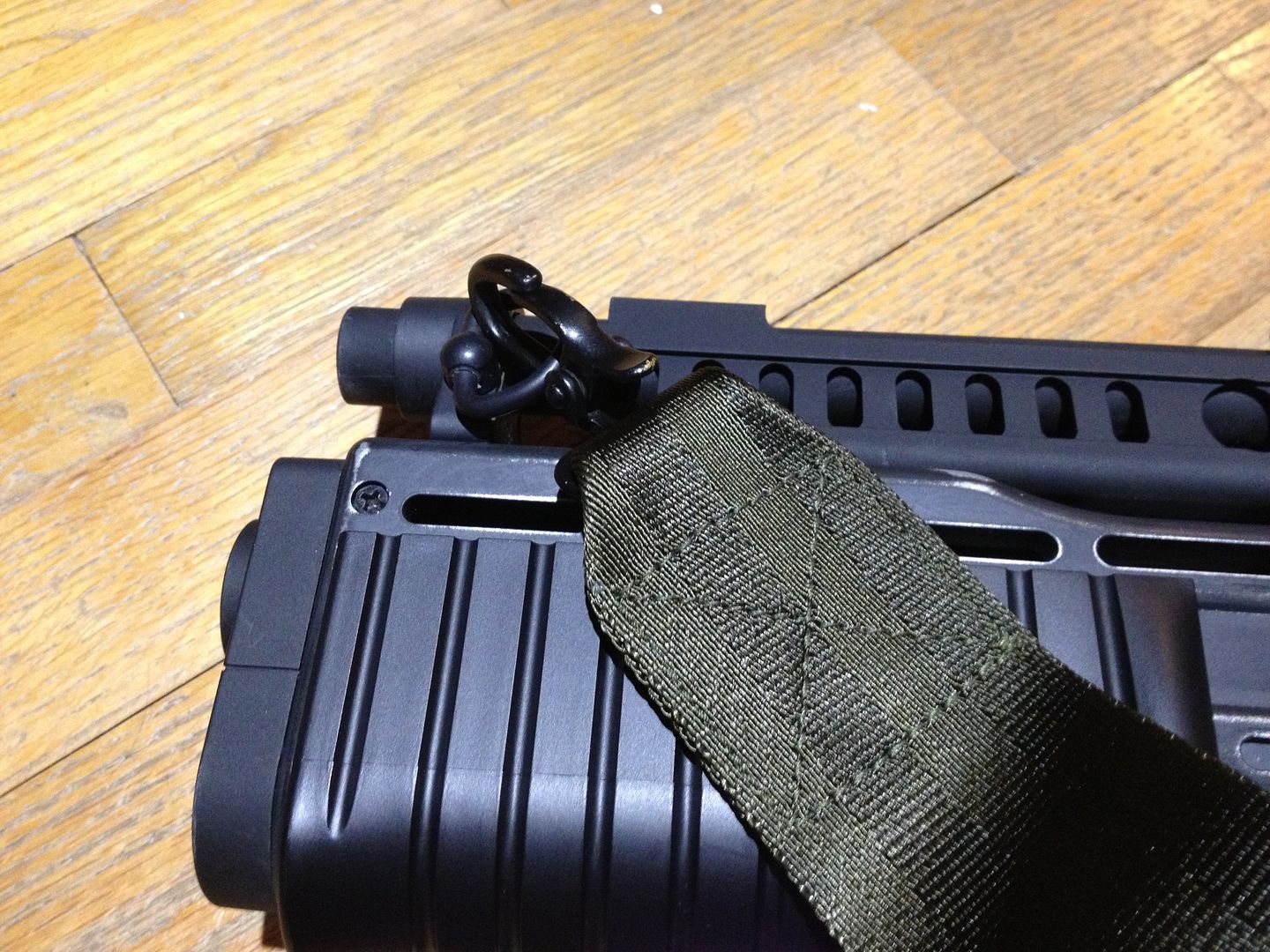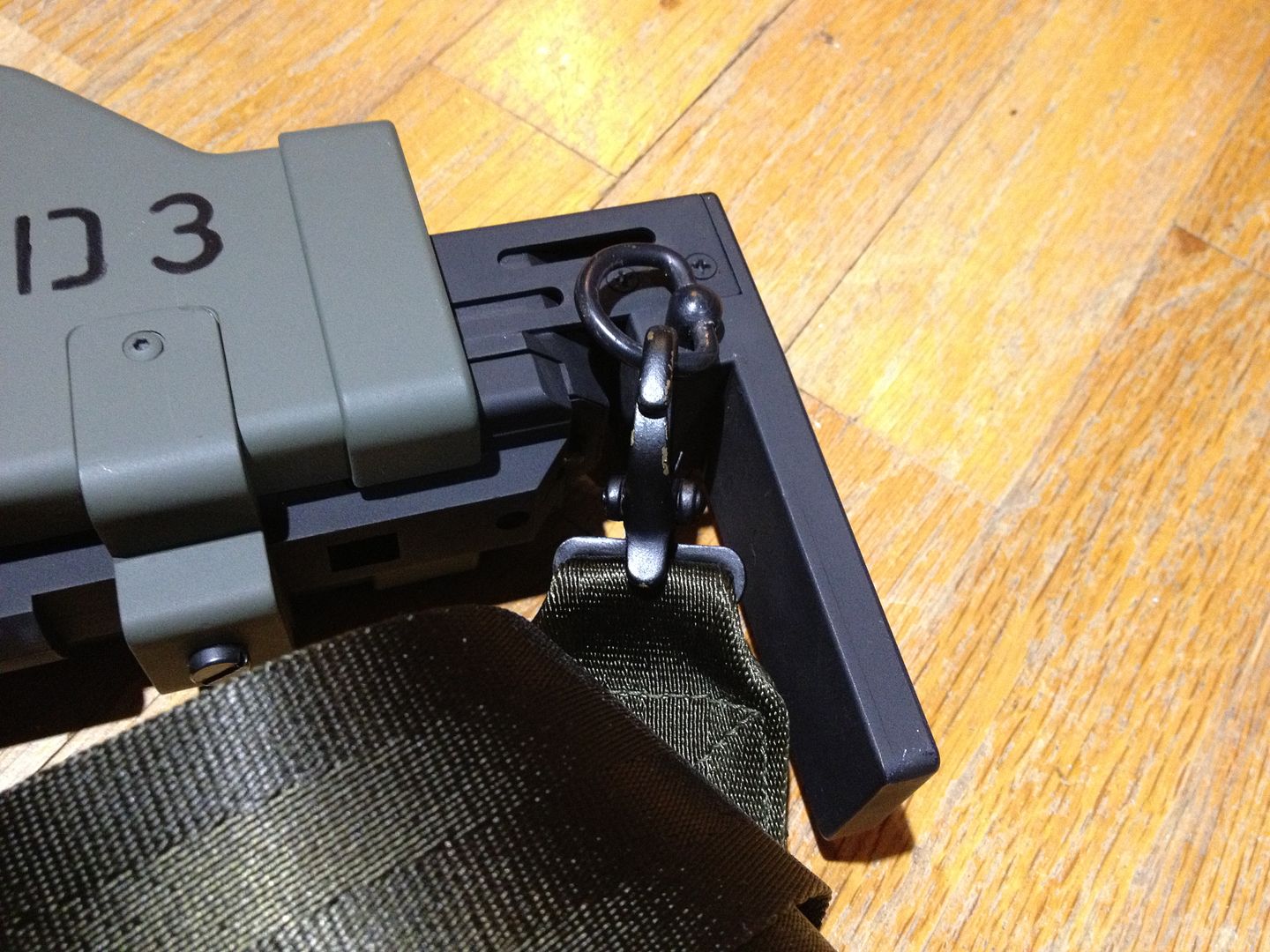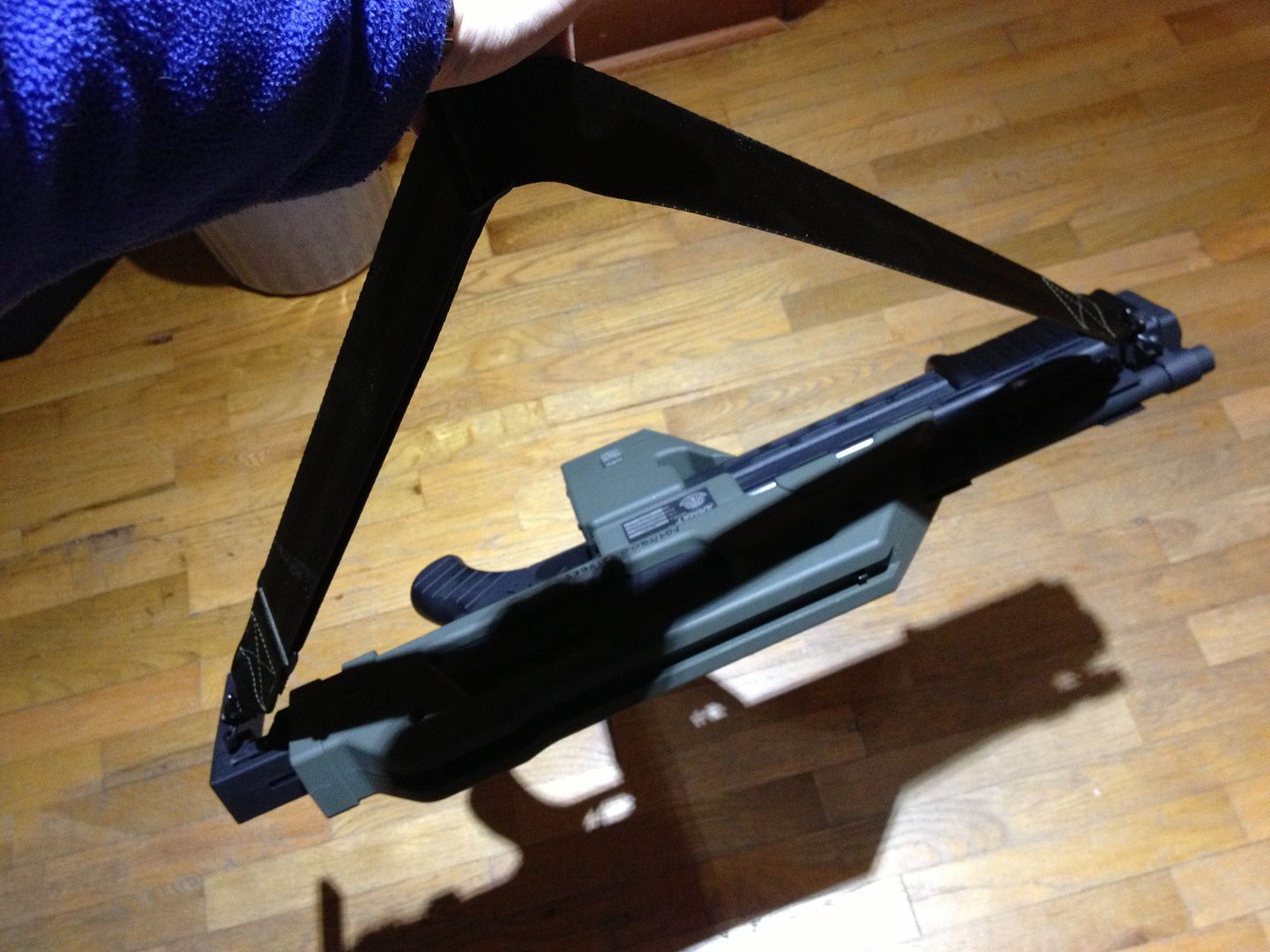 I started work on the magazine and caseless ammo. I started by punching out the push pins and removing the magazine internals.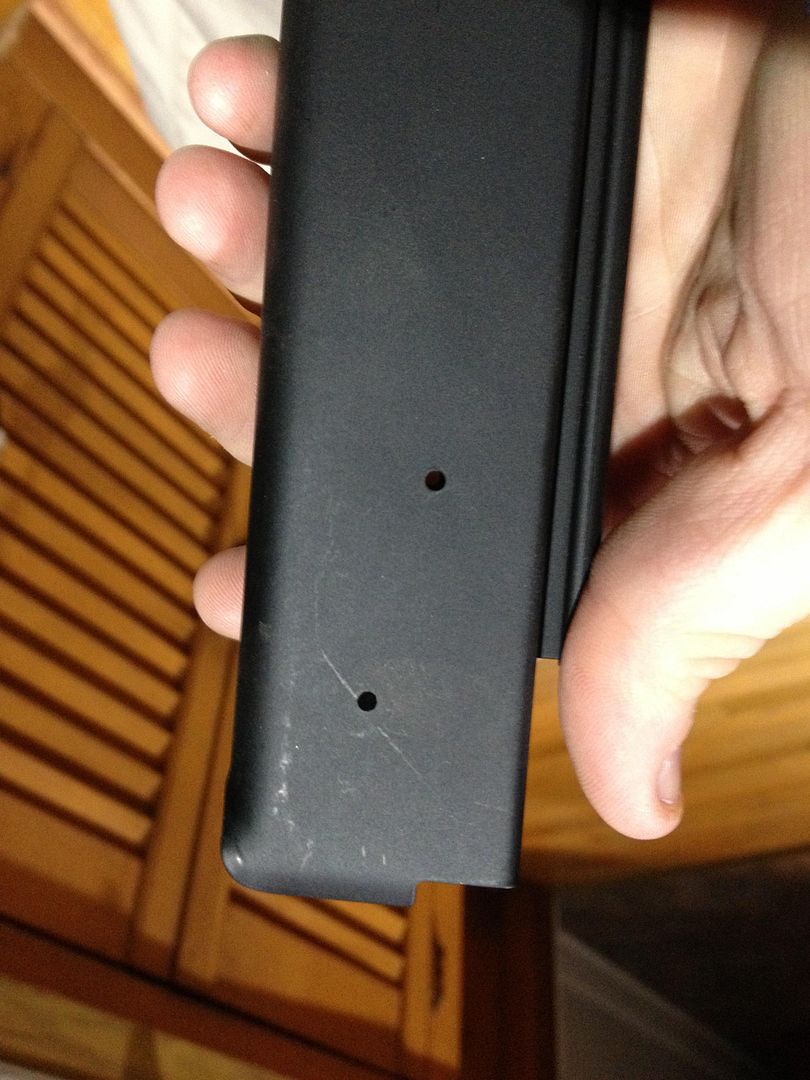 easy enough. I then got some 38 Spl slugs (Hornaday Critical Defense rounds, in case anyone was interested) and a few 1/2" poplar square dowels. I also finally broke down and got a band saw. Basically, I took the poplar dowels and cut them down, mitered the edges, and painted them. I then drill out the slug to add a pin, flush mounted them to the dowel bits, and glued the whole thing together.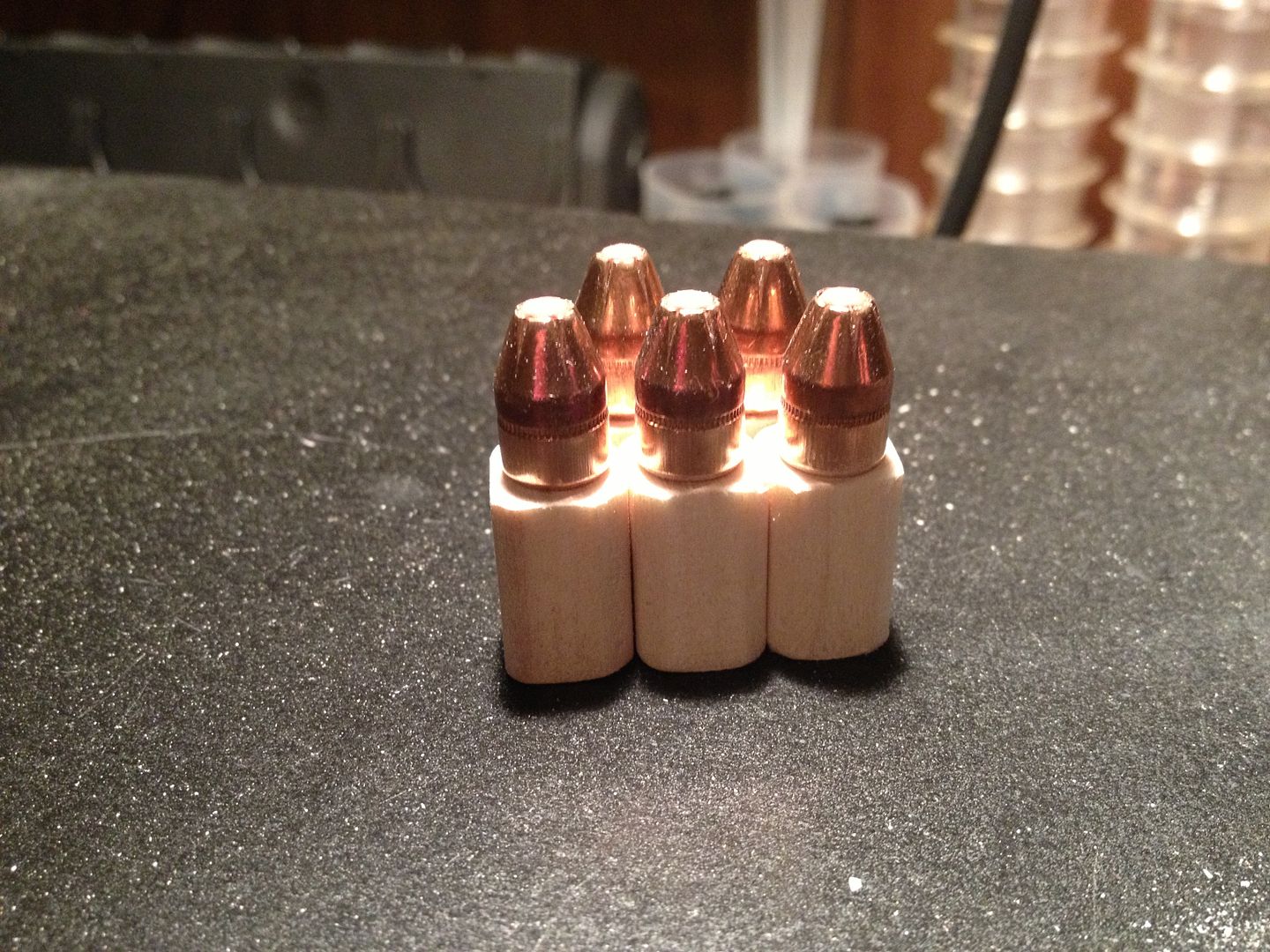 This is where I drilled a small pilot hole in the slugs for the pinning.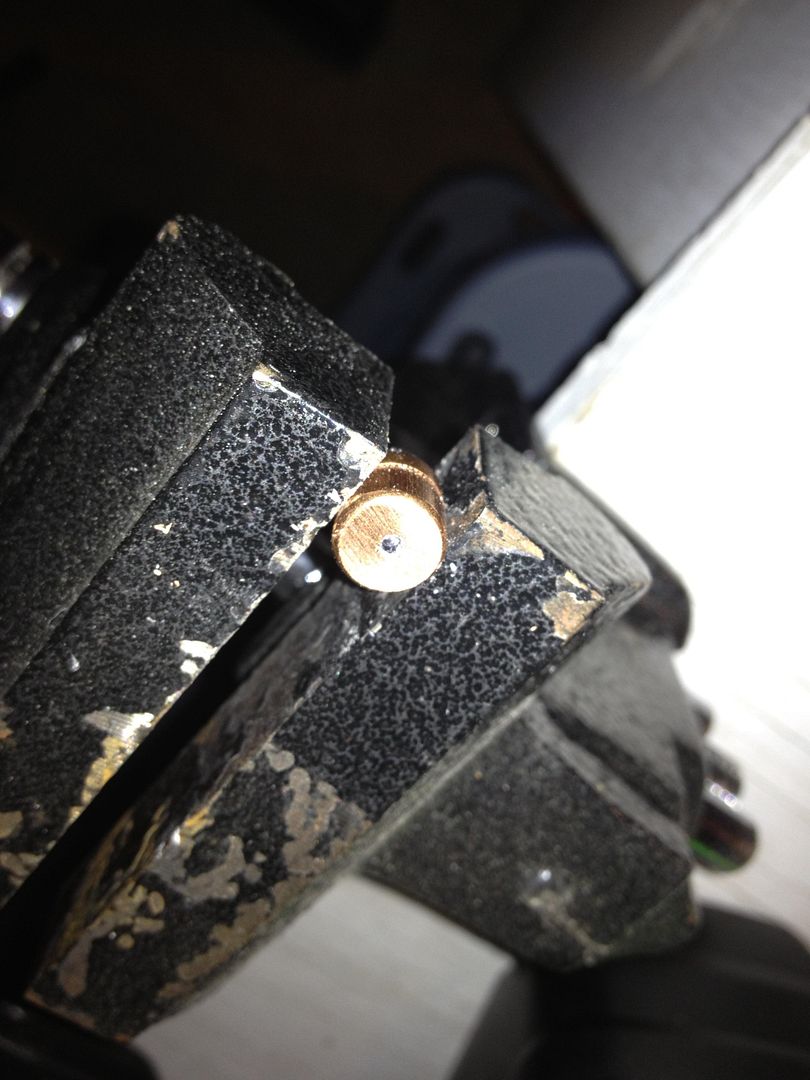 I used a Krylon Boots Brown to paint the ammo. The theoretical caseless round is supposed to be a solidified nitro-celluose propellant. So basically, the wood grain isn't unrealistic and neither is the color.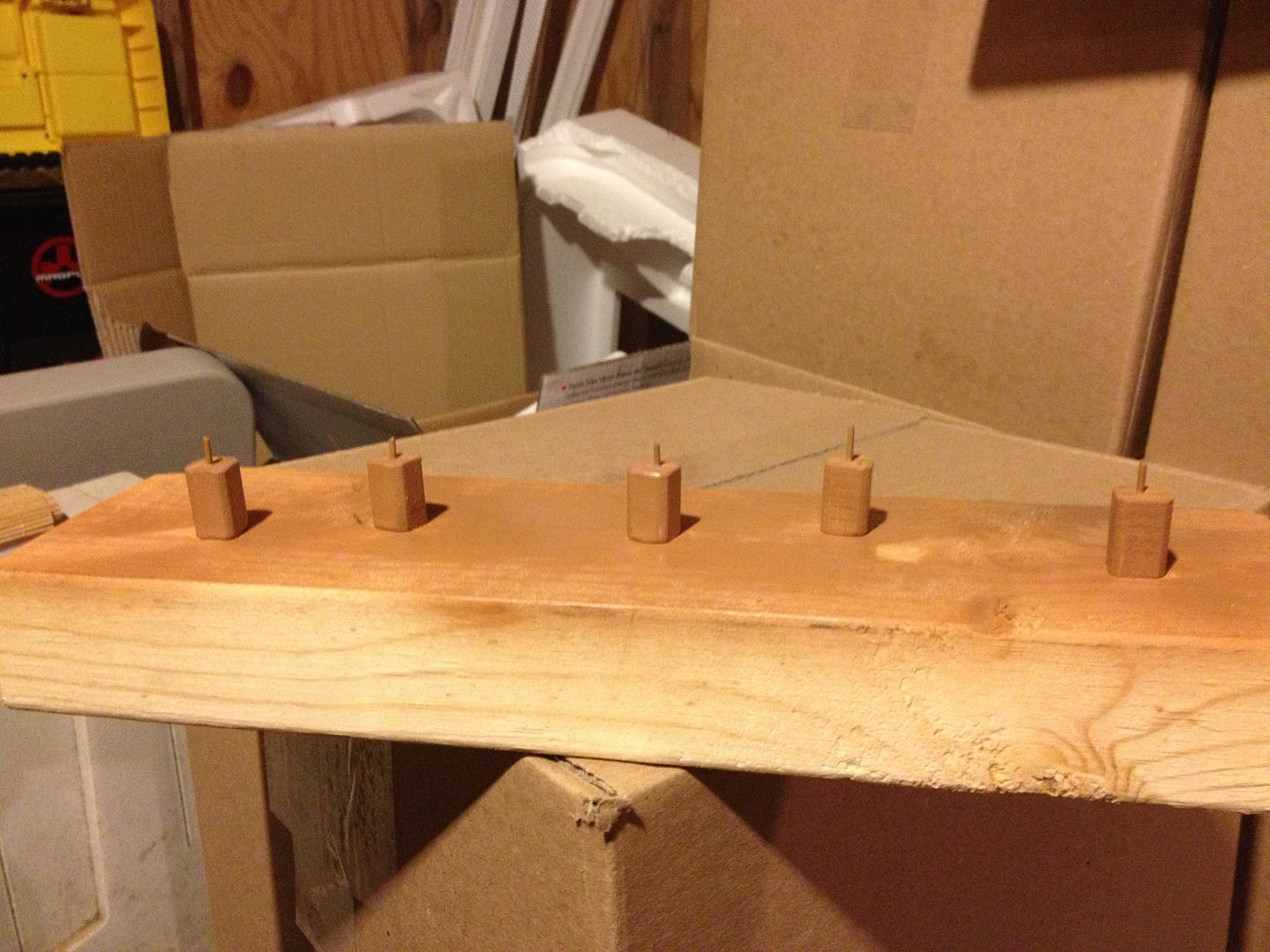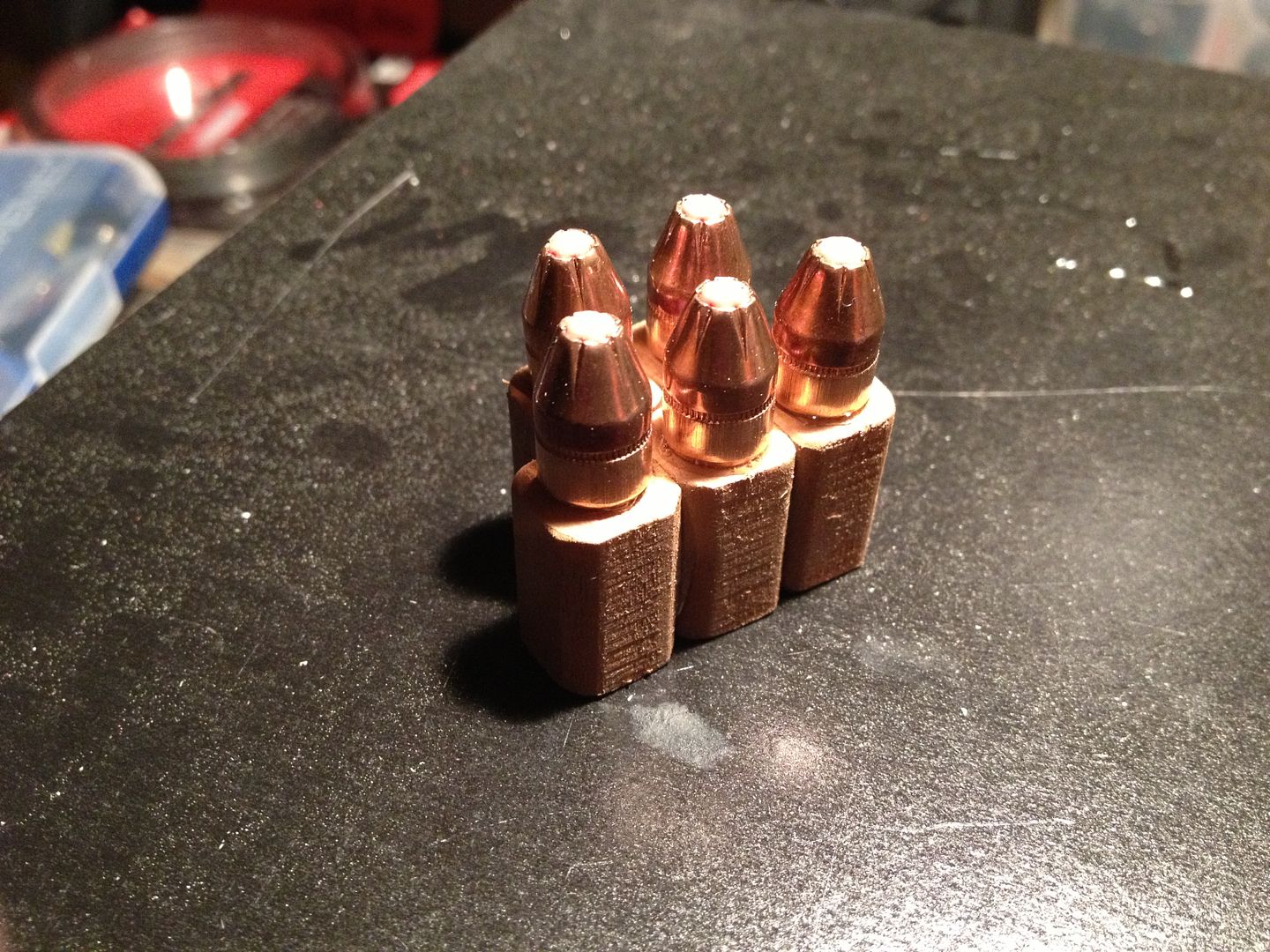 I epoxed the slugs on, and superglued the rounds into one block. Then I added one extra blank dowel to the bottom, and used a piece of 1/8" black craft foam on the sides to "wedge" the whole thing into the magazine. Fairly sturdy.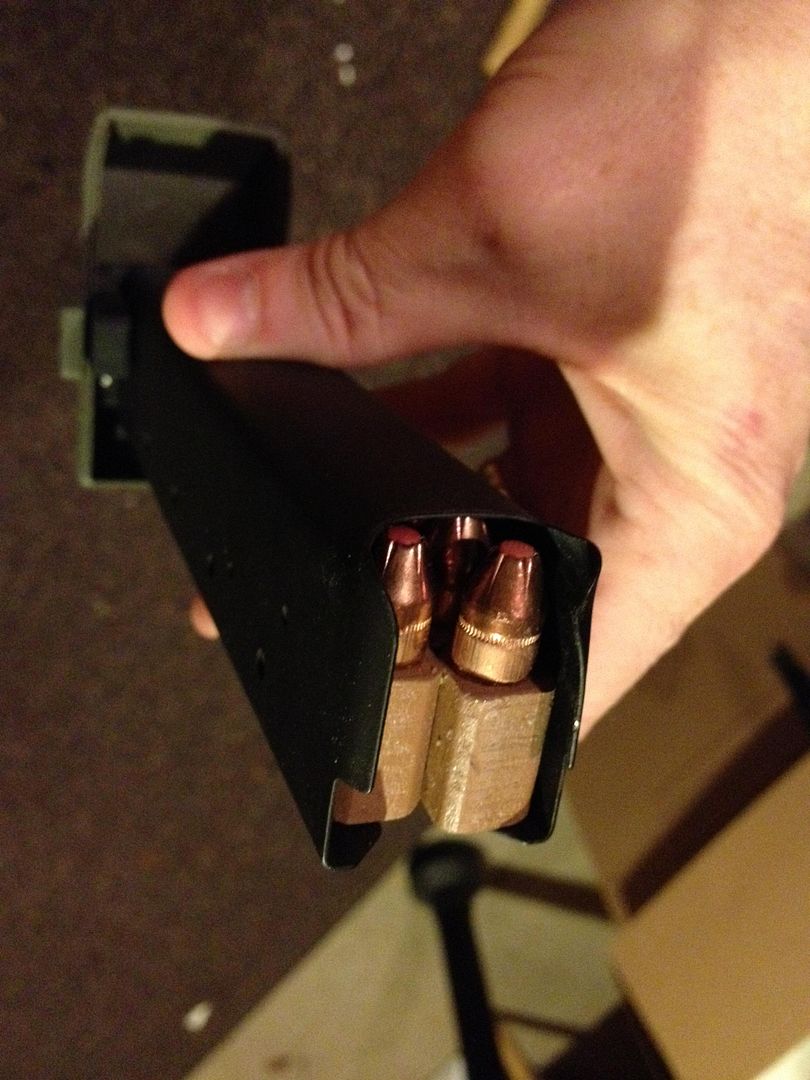 I also added one of Noble's mag kits.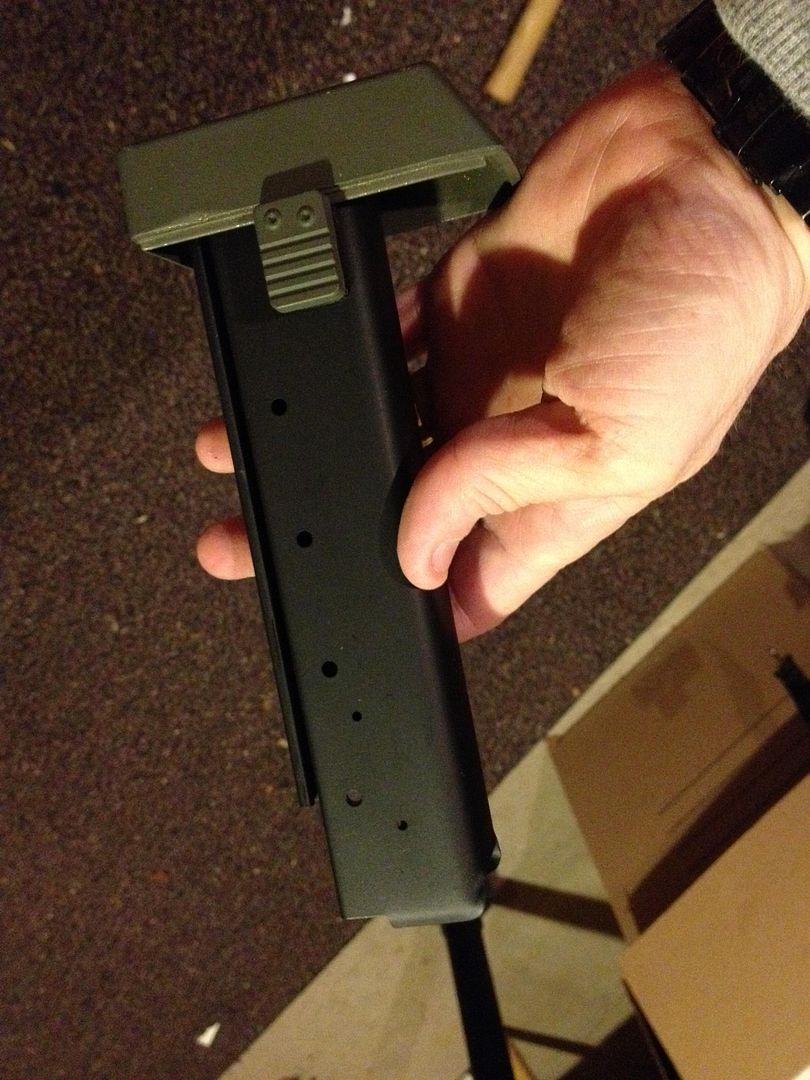 It fits nice and flush with shroud.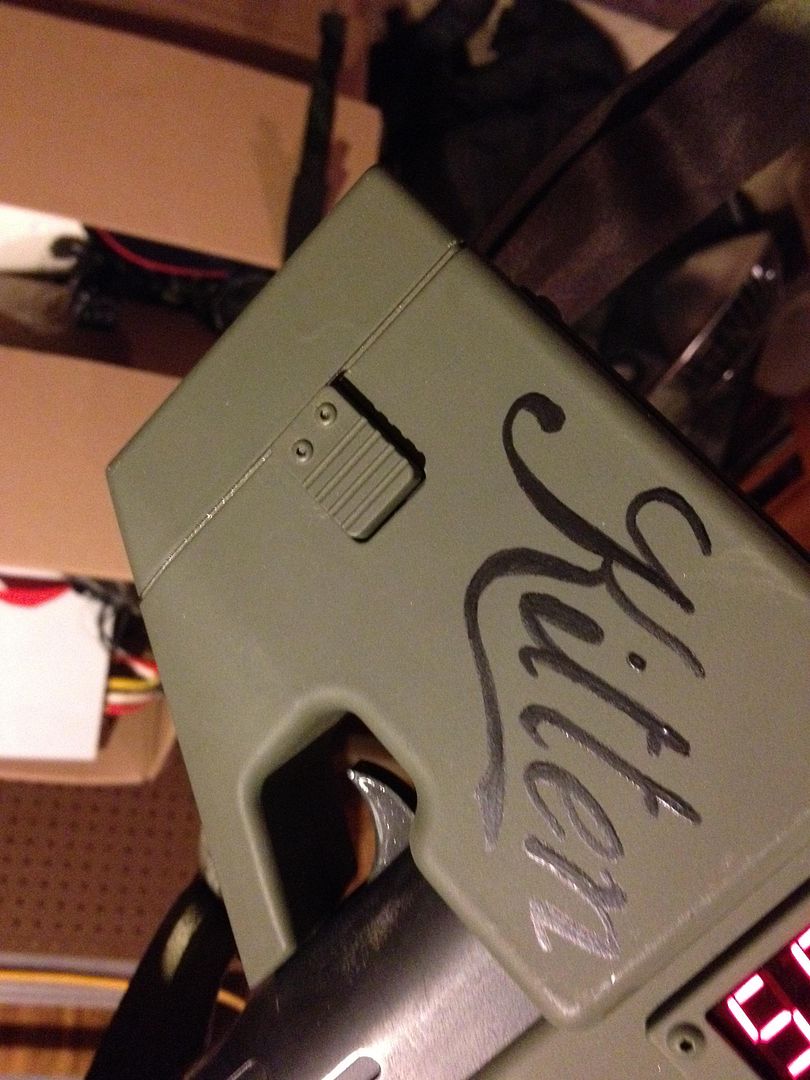 My sidearm has also arrived. A WE Gas blowback 1911. Remarkable fit for the M4A3.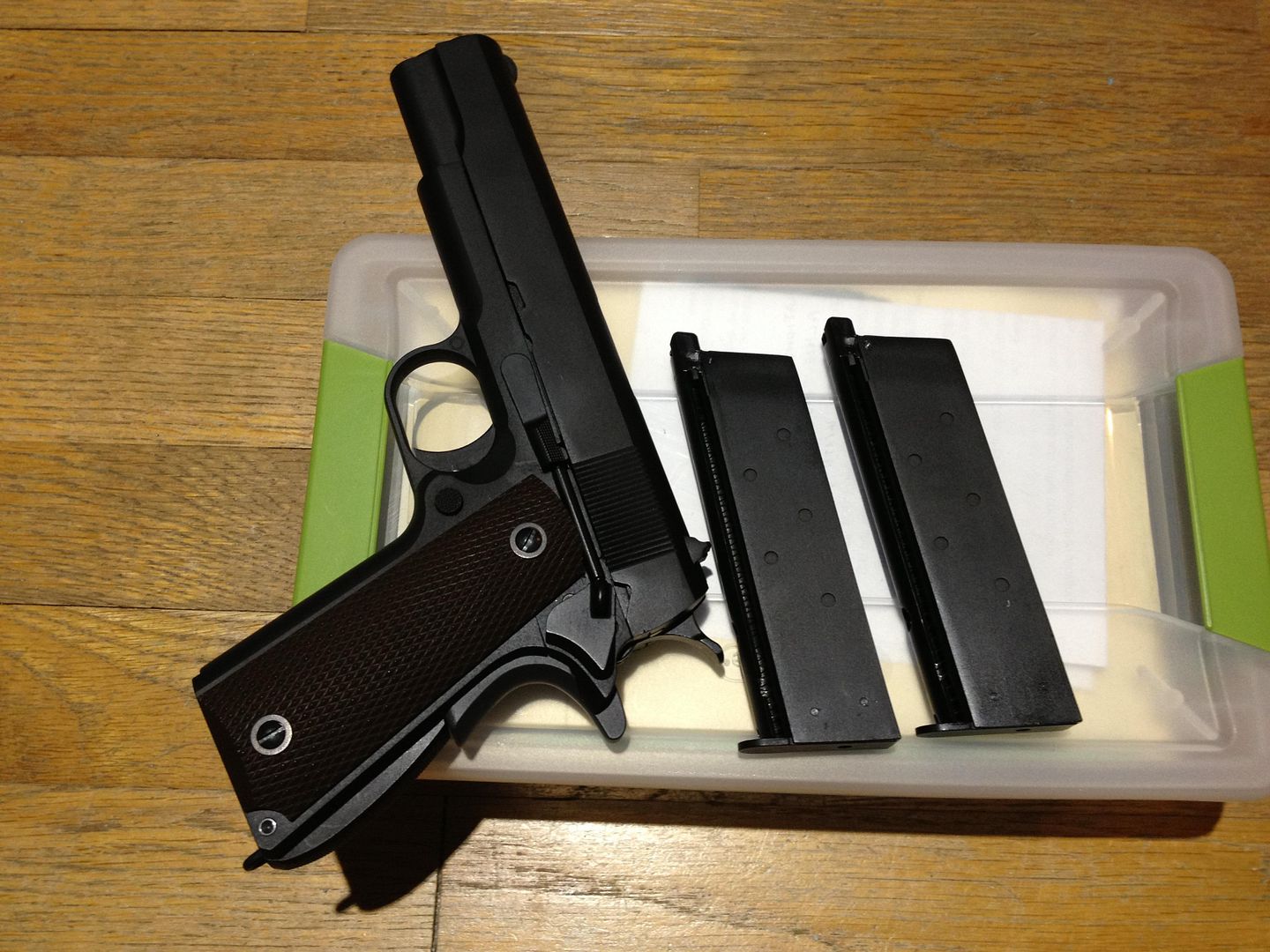 I did mod it a bit; the orange tip is removed; so is the 6mm internal barrel. One, it looks more realistic now, and two, I can easily add my orange plug if needed by a con.
The slide will rack, the gun is all metal, and it makes a great "cha-chunk" sound when you rack it.
Uniform is supposed to be completed tomorrow, and I'm going to see about having a machine shop in my town do a run of metal grenades. I don't know if it will be cost effective, but it won't hurt to ask.
Charlie
_________________
"There is a clause in the contract which specifically states any systematized transmission indicating a possible intelligent origin must be investigated. On penalty of total forfeiture of shares. No money."