A quick trip to my local Salvation Army and Goodwill gave me all the bits I needed to make the following set of Service-C's: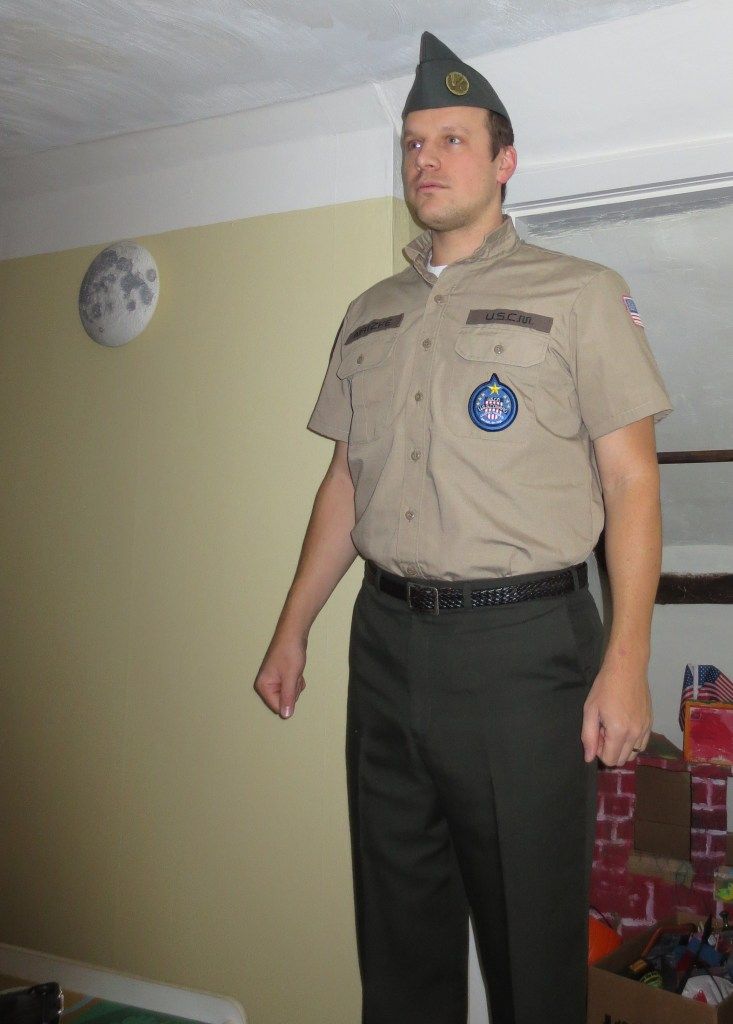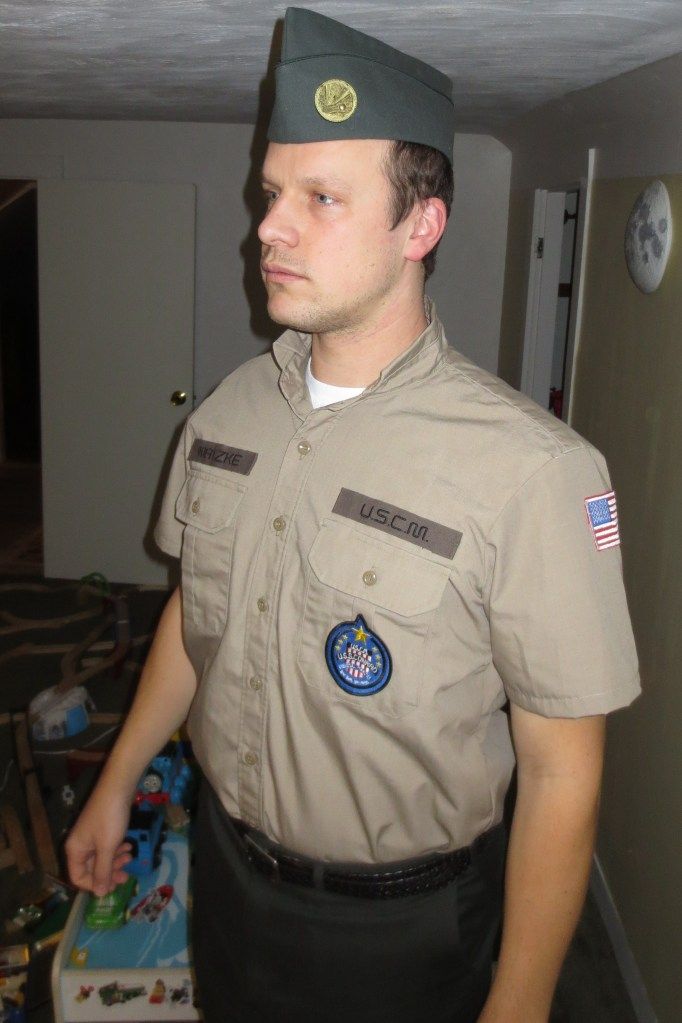 "Get a haircut jarhead! You're a disgrace to the Corps!"
The shirt was longsleeved, and I intend to use the spare material to make the pocket flaps SA. The pockets themselves aren't going to be as they have that pleat in the front, but it's only noticeable on one side thanks to the ship patch. I may use a little spare material to clean up the inside of the collar too as the simple conversion is more obvious on this shirt than on my BDUs.
I took some photos of the process that got me this far, so I'll post them on here soon.
The badge is from Dom of course, and the idea of wearing it this way came form Aaron Horrocks. This was my dad's lid from when he was in the service. My Marine is only a private so this seemed more appropriate.
Thoughts? Comments? Thanks for looking!